June 29, 2017
YOUR SOCIAL SECURITY | Davenport, Iowa Office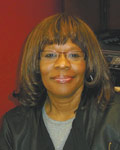 By Linda Clayton-Powell
Social Security District Manager
Davenport, Iowa
SOCIAL SECURITY AND MEDICARE ARE LASTING SOURCES OF INDEPENDENCE
In July, communities everywhere celebrate our nation's independence with fireworks, family, and friends. A strong community also creates independence as we help each other recognize our full potential.
Social Security has been helping people maintain a higher quality of life and a level of independence for over 80 years. And Medicare has been doing the same for over five decades.
Most people first become eligible for Medicare at age 65. For many older Americans, this is their primary health insurance and without it, they might not enjoy an independent lifestyle.
Medicare can be a little confusing to newcomers so we've broken it down into segments. The four parts of Medicare are as easy as A, B, C, and D.
Part A (Hospital Insurance) helps cover inpatient hospital care, skilled nursing care, hospice care, and home health care. Most people get Medicare Part A premium-free since it is earned by working and paying Social Security taxes.
Part B (Medical Insurance) helps cover services from doctors and other outpatient health care providers, outpatient care, home health care, durable medical equipment, and some preventive services. Most people pay a monthly premium for Part B. Some high-income individuals pay more than the standard premium if you don't enroll in Medicare Part B
during your initial enrollment period and then decide to do so later, your coverage may be delayed and you may have to pay a higher monthly premium for as long as you have Part B.
Part C (Medicare Advantage) allows you to choose to receive all of your healthcare services through a provider organization. This plan includes all benefits and services covered under Part A and Part B, usually includes Medicare prescription drug coverage, and may include extra benefits and services at an extra cost. You must have Part A and Part B to enroll in Part C. Monthly premiums vary depending on the state where you live, private insurer, and whether you select a health maintenance organization or a preferred provider organization.
Part D (Medicare prescription drug coverage) helps cover the cost of prescription drugs. Many people pay a premium for Part D. However, people with low income and resources may qualify for Extra Help to pay the premium and deductible. If you don't enroll in a Medicare drug plan when you're first eligible, you may pay a late enrollment penalty if you join a plan later. You will have to pay this penalty for as long as you have Medicare prescription drug coverage.
To determine if you qualify for extra help visit www.socialsecurity.gov/prescriptionhelp.
Will you be age 65 soon? Even if you decide not to retire, you should apply for Medicare. You can apply in less than 10 minutes using our online Medicare application. Visit www.socialsecurity.gov/medicare to learn more about applying for Medicare.
TICKET TO WORK PUTS PEOPLE BACK IN THE DRIVER'S SEAT
Social Security encourages people to rejoin the workforce when they are able. Ticket to Work is our free and voluntary program that helps people get vocational rehabilitation, training, job referrals, and other employment support services.
This program is for people ages 18 to 64, who are receiving disability benefits, and need support re-entering the workforce or working for the first time. While many disabled individuals are unable to work and may never be able to return to work, we know that some are eager to try working again. Work incentives make it easier to work and still receive health care and cash benefits from Social Security while providing protections if people have to stop working due to a disability.
Social Security works with employment networks to offer beneficiaries access to meaningful employment. Employment networks are organizations and agencies, including state vocational rehabilitation agencies that provide various employment support services. Some services they may help with include résumé writing, interviewing skills, and job leads
Ticket to Work gives individuals the opportunity to choose from several employment networks. Participants are free to talk with as many employment networks as they want before choosing one. If someone signs an agreement with an employment network, they'll help the individual develop an employment plan. We'll review their progress toward achieving the goals of their employment plan every 12 months. If they are making timely progress in their return to work plan, we will not conduct a medical review of their disability during the time they're in the program.
Many people have successfully completed the Ticket to Work program. Anyone interested in the Ticket to Work program should call the Ticket to Work Helpline toll-free at 1-866-968-7842 (TTY 1-866-833-2967). More information on the program is available online at www.socialsecurity.gov/work.
Remember, Social Security is with everyone through life's journey, providing resources that can help people reach their work and retirement goal.