September 6, 2017
YOUR SOCIAL SECURITY | Davenport, Iowa Office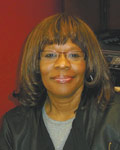 By Linda Clayton-Powell
Social Security District Manager
Davenport, Iowa
GET TO KNOW YOUR SOCIAL SECURITY
Social Security touches the lives of nearly every American. We've been with you from day one, when your parents applied for your Social Security number, and we are with you from your first job through your retirement party and beyond.
For more than 80 years, Social Security has stayed true to its mission of providing financial protection for the American people and has served as one of the most successful anti-poverty programs in our nation's history. We encourage everyone to take steps toward their financial security. Regardless of your age or place in life, now is the right time to start planning for a financially secure future for you and your family.
Everyone can benefit from our first step: Get to know your Social Security. You can start your journey through all things Social Security by visiting www.socialsecurity.gov and navigating through our menu.
Along the way, you'll see how your Social Security number opens many important doors throughout life, from making it easier to apply for student aid and open your first bank account to starting your first job and buying your first house. You'll also discover how your contributions to the Social Security system through FICA payroll taxes can make you
eligible for important future benefits when you reach retirement age or if you become severely injured or ill.
You'll find how Social Security helps your family in the form of survivor benefits and how our Supplemental
Security Income program assists disabled children and our most vulnerable adults.
We also encourage you to visit our website and set up your own my Social Security account today so you can begin taking steps toward financial security.
Through our website and your online account with us, you can:
Verify your lifetime earnings record to ensure you're getting credit for all your contributions toward Social Security and Medicare;
Estimate future benefits for you and your family;
Manage your Social Security benefits and personal information; and
Learn more about how we're securing your today and tomorrow.
Now that you've started to get to know your Social Security, stay in touch by visiting our Social Security Matters blog at blog.ssa.gov/.
We encourage you to visit us at www.socialsecurity.gov.
SOCIAL SECURITY IS THERE FOR THOSE WHO SERVED OUR COUNTRY
The men and women who served our country in the military can count on Social Security to be there for them throughout their lives.
Active duty military members earn credits toward Social Security retirement benefits. Wounded Warriors can receive expedited handling of their claims to receive disability benefits. We also provide survivor benefits for young children and spouses of veterans who have died.
You can learn more about how Social Security helps our veterans build a secure financial future for themselves and their families at www.socialsecurity.gov/people/veterans.
Our newest initiative, Journey to Success: Employment Tools for Veterans with Disabilities, is a five-part online guide that helps certain disabled veterans return to fulfilling employment in the American workforce. The guide highlights resources, such as career counseling, job training, employment services, and more.
You can access Journey to Success online at www.ssa.gov/people/veterans/.
We know some veterans suffered injuries so severe they cannot return to their previous work. However, for those veterans who are interested in testing their ability to find and maintain gainful employment, these resources can help. We thank all members of our military and veterans for their service and sacrifice.
To learn more about our programs and benefits, visit www.socialsecurity.gov.
Question & Answer
Question:
My daughter just joined a non-profit charity and is helping victims of natural disasters. She gets a salary. We were wondering if she has to pay Social Security tax.
Answer:
Yes, people who work for non-profits and who receive a salary must pay Social Security tax just like everyone else. It is commendable that she is helping people in need. But the fact is that she is also a wage-earner. Those wages and the Social Security tax she pays on them will offer her financial relief in the future, when it comes time to apply for Social Security. So she is
really helping herself, too. For more information, visit
our electronic publication, How You Earn Credits at www.socialsecurity.gov/pubs.
Question:
How can I get proof of my benefits to apply for a loan?
Answer:
If you need proof you get Social Security benefits, Supplemental Security Income (SSI) and/or Medicare, you can request a benefit verification letter online through your personal my Social Security account at www.socialsecurity.gov/myaccount. This
letter is sometimes called a "budget letter," a "benefits letter," a "proof of income letter," or a "proof of award letter." You even can select the information you want included in your online
benefit verification letter.
Question:
My wife and I live in Illinois, but plan to spend the winter in New Mexico. My wife will turn 62 while we are down south. Can she apply for benefits in New Mexico, or do we have to wait until we get back home to apply for retirement at our local Social Security office?
Answer:
These days, you don't even have to be near a Social Security office to apply for benefits. Regardless of where you and your wife are living, you can apply for retirement benefits online at www.socialsecurity.gov/applytoretire. It's so easy to do, and it can take as little as 15 minutes to complete and submit the application. If she prefers, your wife can file a retirement benefit application at any Social Security office — including the one closest to you in Illinois, New Mexico, or wherever you happen to be.