September 10, 2009
Traditions of the Heart Assisted Living Week 2009
By Courtyard Estates of Walcott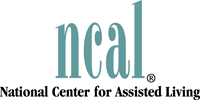 Every year The National Center for Assisted Living spearheads the National Assisted Living Week which will be held September 13 – 19. It is an opportunity for Walcott's premiere assisted living facility, Courtyard Estates, to educate our community about assisted living, and show appreciation to our residents and families.
This year's theme is "Traditions of the Heart." It will give all Assisted Living facilities the chance to hold creative and meaningful events. Traditions of the heart are time honored memories, family celebrations or simple things we hold dear. It is the traditions of our past that inspire how we live our lives and look toward future.
Traditions can be held by an entire community, such as honoring one's heritage. Walcott's American Schleswig-Holstein Heritage Society commemorates the communities German roots. Traditions can be that of a nation showing appreciation for those that served in the armed forces on Veteran's Day.
At Courtyard Estates of Walcott we would like to thank our residents, their families and our community for their continued support of our facility. We will be celebrating Assisted Living Week by holding special events for our residents as well as our community. Each day from Sept. 12 – 16th we will be holding fund raisers. On Thursday September 17th at 2pm we will be holding a Veteran Benefits seminar and at 4pm there will be a representative of the Honor Flight providing information and sharing his experiences. All of the funds raised during the week will be presented to him in the hope of raising enough money to allow one veteran to board the Honor Flight. If you would like more information about our events and fundraisers please contact us at 284-4211.
Tags: 2pm, 4pm, Armed Forces, Assisted Living Facilities, Courtyard, Enough Money, Entire Community, Family Celebrations, Fund Raisers, Fundraisers, German Roots, German Traditions, Heritage Society, Honor Flight, Meaningful Events, Schleswig Holstein, September 13, Veteran Benefits, Walcott, Would Like More Information
Trackback URL: https://www.50pluslife.com/2009/09/10/traditions-of-the-heart-assisted-living-week-2009/trackback/