August 31, 2010
Y'all Come On Over to The Fountains Country Fair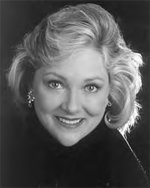 By Becky Lee Hinton
Director of Marketing
The Fountains Senior Living Community
Are ya' hankerin' for an afternoon of country fair fun for the whole family and food on a stick? Well, come on over to The Fountains Country Fair on Sunday afternoon, September 26th from 4:00 to 8:00.
There will be something for everyone to celebrate the 4th anniversary of The Fountains Senior Living Community offering the most in Independent Living, Assisted Living and Dementia Memory Care. There will be country line dancing lessons, square dancing demonstrations and a performance by The Boot Hill Ridge Band from 6:00 to 8:00. You can take a ride in a horse drawn carriage or take a hay rack ride. What would a country fair be without games & prizes? Of course we will have all of the best carnival games. How about an Iowa grilled pork chop sandwich or delicious barbeque pulled pork or a steak sandwich? Perhaps you prefer a corndog or Coney dog, a pretzel or a snow cone. Come and sample them all.
The Fountains Country Fair is free and open to the public, so come one, come all and celebrate with us. For more information or to schedule your personal tour of The Fountains Senior Living Community, please call Becky at (563) 332-5775.
Tags: 4th Anniversary, Assisted Living, Barbeque, Becky Lee, Boot Hill, Carnival Games, Corndog, Country Line Dancing, Dancing Lessons, Dementia, Fountains, Grilled Pork Chop, Hay Rack, Horse Drawn Carriage, Memory Care, Personal Tour, Pretzel, Snow Cone, Square Dancing, Steak Sandwich
Trackback URL: https://www.50pluslife.com/2010/08/31/y%e2%80%99all-come-on-over-to-the-fountains-country-fair/trackback/