November 4, 2010
Hilltop Campus Village – Rich with Opportunites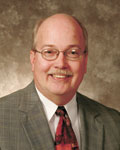 By Scott Tunnicliff
Program Director
Hilltop Campus Village
In our changing economy, people often spend time waiting for things to return to "normal", not realizing that circumstances have changed circumstances for the long-term. To mix a transportation metaphor, while waiting for the train to leave the station, they may miss the chance for their ship to come in.
For persons nearing or at retirement age, the opportunity to start a business can be tempting. Many people have a need to augment their fixed income, to rebuild their depleted nest egg, or even to provide employment for a family member looking for experience.
We have seen an increased amount of interest in the Hilltop Campus Village in Davenport as a prospective business location, and for a variety of reasons:
• It offers very competitive market rates for retail and office space;
• There are city incentives available for persons seeking to invest and expand;
• More people are becoming aware of the variety of thriving businesses there;
• The image of its being a tired inner city location is being replaced as a reawakened location offering opportunity for savvy business operators.
• Think about it. The Hilltop Campus Village is adjacent to 3700 students at the second largest private university in Iowa;
• Within its borders are an additional 1400 students at an internationally known school that draws students and alumni from throughout the world;
• It is bounded by numerous large and vital churches, each with a multi-generational congregation that is both urban and suburban in make-up;
• It has residences in the process of renovation, vital neighborhood associations and buildings of interesting architecture;
• While there are more retail and service shops than you might think, there are also opportunities to fill an economic void.
The area deserves the scrutiny of anyone looking to locate a business. When you examine the demographics, the incentives and the many customer niches, your anticipated return on investment may come as a welcome surprise.  
Filed Under: Community, Retirement
Tags: Borders, Business Location, Business Operators, Competitive Market, Davenport, Family Member, Fixed Income, Inner City Location, Metaphor, Neighborhood Associations, Nest Egg, Office Space, Private University, Program Director, Prospective Business, Retirement Age, Savvy Business, Scrutiny, Tunnicliff, Vital Neighborhood
Trackback URL: https://www.50pluslife.com/2010/11/04/hilltop-campus-village-%e2%80%93-rich-with-opportunites/trackback/