January 3, 2011
Why Do Hearing Aids Cost So Much?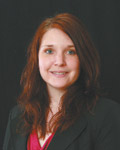 By Janet Liddicoat, Au.D., CCC-A
Audiology Consultants, P.C.
As we all know, cost of items is a very important factor in what you purchase. There are many reasons that factor in for the cost of a hearing aid. It all starts at the manufacturer. The cost for research and development, the components used to build the hearing aid, the actual manufacturing process, marketing and merchandising the product. These are all costs that cannot be avoided.
When it comes to your audiologist, you are also paying for the services provided to you. Regular check ups on the hearing aids including cleanings, minor in-office repairs, and adjustments. At most audiology clinics these are services that are provided at no extra cost for the lifetime of the hearing aid, as long as you purchased it from that office.
Another factor affecting the cost of the hearing aid is what level of technology is put into it. There are three main levels of technology, basic level, mid-level and premium level. As you move up in technology the cost increases. This is due to the fact that the hearing aid now has more features. These features may or may not be important to you and that will help determine which level is right for you. This is why there is so much time devoted to deciding on the hearing aid that will best fit your needs.
The cost of the hearing aid may also influence where you go to purchase it. It is important to shop around and see what is out there. Consider the services that you will be receiving with your hearing aid purchase when checking out different audiologists. Along with the cost of the hearing another important factor is the professionals themselves. You will be working with this person very closely to pick out your hearing aid and to help service it along the way. You want to feel comfortable with the audiologist that you choose. It is a relationship that you build with that person. Finding a good match is an important factor to consider.
Just remember, as audiologists we want to spend the time with you talking about hearing aids to agree upon one that matches your hearing needs. Whether it is one to help with the television or to hear your spouse better, we will help guide you towards the best fit for you.
Filed Under: Finance, Health & Wellness
Tags: Aids, Audiologist, Audiologists, Audiology Clinics, Ccc, Check Ups, Extra, Hearing Aid, Hearing Aids, Liddicoat, Lifetime, Manufacturing Process, Marketing, Match, Mid Level, Relationship, Research And Development, Technology, Ups
Trackback URL: https://www.50pluslife.com/2011/01/03/why-do-hearing-aids-cost-so-much-2/trackback/