July 5, 2011
On the Go With Joe Hutter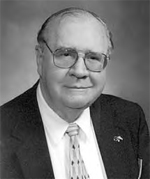 Seniors And Law
Enforcement Together (SALT)
By Joe Hutter
John Deere Classic, July 4th, Bix Run, Blue Grass Days, and on and on…Yes, summer is here! There are activities going on all over the area. All these activities need volunteers, use volunteers and most of the volunteers are seniors.
There is also a need for volunteers year round. The Figge Art Museum and the Putnam Museum are just two of the places that need volunteers. The Figge Museum has a painting valued at $140 million. The Putnam Museum featured items from the Titanic ship.
RSVP is a national organization of the Federal Government that provides liability insurance for their volunteers. Beth Knaack is the visitor service manager of the Putnam Museum. She is looking for volunteers for any period of time. She can be reached at (563) 324-1054 extension 267. Jennifer Brooke, Director of Museum Services at the Figge Art Museum, is also looking for volunteers. Volunteers need to be over 18 years old. If your son or daughter wants to do something, call the museums. You can reach Jennifer Brooke at the Figge Museum at (563) 326-7804, extension 2048.
If you are a senior, call RSVP at (309) 793-4225. There are over 100 different places you can volunteer.
The warning this month is about the Door-to-Door sales act of Iowa. It gives people the right to cancel in three days anything they buy and get a refund within 10 days. The seller must tell you at the time of the sale and give you two copies of a written notice of your right to cancel. This applies anywhere you buy something. This law does not apply to phone sales, mail or sales on the internet. This does not apply if the purchase is under $25 or at a seller's place of business. Illinois may have a similar law, so contact your local police department or the Illinois Attorney General's Office. Be careful of sellers who are high pressure and who have "special offers!"
Mark Thursday, August 4 on your calendar and come to Senior Day at the Mississippi Valley Fair. We will be at a table in the senior tent that day. Members of law enforcement will be there including the Scott County Sheriff's Office. Sheriff Dennis Conard will be stopping by as well as members of the Davenport and Bettendorf police departments.
If you have any questions about S.A.L.T. or if you would like a speaker to attend your event, call Pam at (563) 326-8217.
Take care.
Tags: August 4, Bix, Blue Grass, Different Places, Figge Art Museum, Figge Museum, Hutter, Illinois Attorney General, Jennifer Brooke, John Deere, John Deere Classic, Knaack, Liability Insurance, Local Police Department, Mail, National Organization, Place Of Business, Putnam Museum, Rsvp, Titanic Ship
Trackback URL: https://www.50pluslife.com/2011/07/05/on-the-go-with-joe-hutter-21/trackback/