July 6, 2011
Quilts: May all your ups and downs in life be with needle and thread.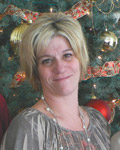 By Nancy Stockwell
Marketing Consultant
Ridgecrest Village
In a fast-paced world filled with ready-made conveniences, sometimes we overlook the hand-crafted beauty and simple functionality of something as common as quilts. A beautifully crafted quilt is truly a work of art. Certainly it could be compared to a painter's process. Choosing a subject, carefully selecting colors, each stitch like a painter's brush stroke, until a masterpiece is complete. A quilt, like a painting, to be truly appreciated should first be viewed from a distance to gain its overall beauty. Moving closer, slowly, to take in each detail until you are close enough that you can marvel at each loving stitch, or brush stroke, and the intricate work involved.
Quilts are a piece of Americana. The 19th Century was when quilting became popular. The patchwork and applique designs were created. These quilts were produced for function and pleasure. They still inspire the quilters of today. Scraps of fabric were cut into geometric patterns that fit together in larger blocks of design. Many patterns have been passed through generations and spread from one location or region of the country to another. Names for particular patterns changed as the pattern moved and was learned in new areas of the country. (i.e. a pattern called the pine tree in Connecticut might be called the bear's path in Indiana).
Quilts tell a story of our nation's history. Slaves were stripped of all earthly possessions when forced out of Africa. They literally had to save every scrap of cloth they could, sewing remnants or cloth from worn out clothing. Many fine quality quilts came of those efforts. According to oral tradition, enslaved African Americans, free African Americans, and white abolitionists may have used quilts with familiar patterns to communicate the location of safe houses. They would also dictate escape routes and convey other information vital to escape and survival on the Underground Railroad. For example, a monkey wrench quilt –such as the type owned by the Frederick Douglas family—may have been a symbolic representation of a home belonging to someone who would be a "tool" in the escape process. However, the idea of a quilt code is only a theory and has yet to be proven through textual documentation.
Quilts have been used to make political statements. Through pattern names and suggested imagery, women supported and opposed political candidates, social movements and political parties. One example is the Drunkard's Path, a block favored by the supporters of the Temperance movement.
Quilts comfort us in more ways than their warmth. Quilting has helped people deal with grief, loss and the tragedy of life. During the Civil War, women made quilts in memory of fallen soldiers. These were referred to as memorial quilts and often included scraps from the lost person or soldiers clothing. Women also felt comforted as their quilting was a way to participate in the war effort. Quilts were used to raise money to support the war. The quilts were given to those on the
battlefield.
Quilts can recognize our heroes. It was in 1917 that Army Capt. Robert L. Queissner designed and patented this symbol in honor of his two sons who were serving on the front line. Families with men and women serving in the military have been hanging these quilts in their windows since the beginning of WWI. Blue Star Service Banners have a blue star on a white field with a red banner. A banner may include up to five stars – one for each family member on active duty.If the soldier dies or is killed while serving, a gold star is superimposed onto the blue one.
Quilts can warm our hearts. In 1987, quilters joined together to create a giant AIDS memorial quilt. Recently, quilting became an emotional outlet for the expression of fear, compassion and sorrow our nation felt after the September 11, 2001 attacks.
Quilts bring us together. Quilting bees were an opportunity not only to work on a quilt, but also to socialize, make new friends or catch up with old ones. A quilting frame would be brought down and chairs placed around it. It brought the quilters together for such special events as young girls quilting during the time of their engagement, communities creating elaborate quilts for friends or church leaders who may be moving away. It was a girl or lady's day out. Quilters would come together early in the morning for quilting and conversation followed by an elaborate lunch and then quilting resumed again. Diaries from the 19th century talked of big gatherings that included up to five generations of quilters, as well as their husbands and children.
Here in the Quad-Cities, we are lucky enough to have some amazing women keeping the traditions and art of quilting alive. One such woman is Rosalie Baker from Davenport. She began quilting in 1993 after retiring as a commercial artist. She has applied her artist training to the fabrication and design of Pictorial Quilts, which range from small wall hangings to queen size. Rosalie is an award-winning quilt artist which includes many "Best-of-Show" awards. Her quilts have been exhibited in numerous invitational and juried exhibits. They have been featured in both national/international publications. Among these, "Fisherman Jim" and "You Are My Sunshine" were featured in the book "500 Art Quilts." The quilt entitled "American Blood Brothers" was exhibited at the Museum of the American Quilters Society in Paducah, KY. Rosalie Baker will be providing a Pictorial Quilt Lecture and trunk show Thursday, July 14 at 1pm at Ridgecrest Village. All are welcome to attend this free event. For questions please call (563) 391-3430.
Filed Under: History, Personal Growth
Tags: Applique Designs, Brush Stroke, Earthly Possessions, Enslaved African Americans, Escape Routes, Fast Paced World, Free African Americans, Geometric Patterns, Intricate Work, Marketing Consultant, Needle And Thread, Oral Tradition, Patchwork, Pine Tree, Quilters, Safe Houses, Stockwell, Ups And Downs, White Abolitionists, Work Of Art
Trackback URL: https://www.50pluslife.com/2011/07/06/quilts-may-all-your-ups-and-downs-in-life-be-with-needle-and-thread/trackback/