February 1, 2012
National Sweet Potato Month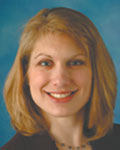 By Janet Macon MS, RD, LD
Hy-Vee Registered Dietician
(563) 324-9948
jmacon@hy-vee.com
February marks National Sweet Potato Month; enjoy these super spud ideas from your Hy-Vee dietitians.
Select and store sweet potatoes
• For the best flavor, choose sweet potatoes that are firm and do not have any cracks, bruises or soft spots.
• Sweet potatoes should be stored in a cool, dark and well-ventilated place.
• Avoid refrigerating sweet potatoes, as the cold temperature and negatively alter their flavor.
Health benefits of sweet potatoes
Antioxidants. Beta-carotene gives the sweet potato its deep orange color. One medium potato also provides us with over 200% of our Daily Value of vitamin A. Vitamin A plays a key role in the health of our eyes, skin, skeletal and soft tissue, and even our teeth!
Anthocyanin lends the purple sweet potato its unusual violet hue. Purple sweet potatoes contain antioxidants with anti-inflammatory properties similar to red wine.
Blood Sugar Regulation. The high fiber content of sweet potatoes slows the release of sugar into the bloodstream, helping to keep blood sugar steady.
New Ways to Enjoy Sweet Potatoes

1.) Wash and peel sweet potatoes; cut into long ?-inch-wide strips; toss with olive oil and cayenne pepper. Bake at 425 degrees F for 25 minutes for crispy sweet potato fries with a kick! The fat content of the oil will help with absorption of the beta-carotene in the sweet potatoes.
2.) Purée cooked sweet potatoes with bananas, maple syrup and cinnamon. Top with chopped walnuts. The healthy fat in walnuts also helps with beta-carotene absorption.
3.) Sweet potato pancakes:
2 large eggs
1 cup buttermilk
2 1/2 tablespoons vegetable oil
1 cup store-bought pancake mix
1 small pinch ground nutmeg
1 small sweet potato, boiled, peeled and mashed
Cook batter according to pancake mix directions.
4.) Make your own baby food by puréeing cooked sweet potato, adding water for correct consistency.
5.) Microwave a medium-sized spud on HIGH for 4-6 minutes. Cut off the top fourth of the potato and scoop out the flesh. Blend the inside of the potato with a splash of skim milk, a spoonful of maple syrup and a sprinkle of pumpkin pie spice. Stuff the mixture back into the potato shell and sprinkle with chopped pecans.
6.) Grill them. Wash, leave peel on and cut into wedges. Marinate with bottled low-sodium teriyaki sauce and grill until tender.
Information is not intended as medical advice. Consult your health care provider for individual guidance.
Janet Macon is a registered dietician at Hy-Vee. She can be reached at (563) 324-9948 or jmacon@hy-vee.com.
Filed Under: Health & Wellness
Tags: Baby Food, Beta Carotene, Blood Sugar Regulation, Cayenne Pepper, Chopped Walnuts, Cold Temperature, Correct Consistency, Cup Buttermilk, Fat Content, Fiber Content, Ground Nutmeg, Macon Ms, Medium Potato, Ms Rd Ld, Orange Color, Red Wine, Sweet Potato Fries, Sweet Potato Pancakes, Sweet Potatoes, Ventilated Place
Trackback URL: https://www.50pluslife.com/2012/02/01/national-sweet-potato-month/trackback/