April 4, 2012
Ask the Audiologist – Waterproof and dustproof hearing aids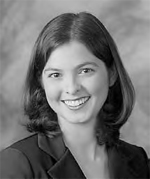 By Margaret Christiansen, AU.D, CCC-A
Audiology Consultants, P.C.
Waterproof and dustproof hearing aids… can it be true?
Yes! It seems that technology has done it! This summer, the first truly waterproof, dustproof and shock-resistant hearing instrument hit the market. (It seems more water-resistant hearing aids are on the horizon). This hearing aid had to be tested in vigorous conditions and pass certain standards for the manufacturer to be able to make the claims of waterproof and dustproof. This hearing aid was submerged in three feet of water for 30 minutes and in a dust chamber for eight hours without adversely affecting hearing aid performance.
The hearing aid is a behind the ear hearing aid. Its case design effectively seals the instrument to protect it from everyday moisture that, for years, has been one of the biggest enemies to hearing aids. Because the hearing aid is sealed from outside elements, there is no volume control on the aid. Advanced technology inside the hearing instrument allows for automatic adjustments to sound based on the individuals hearing loss and surrounding noise. A remote control is available for individuals who want to be able to control volume in their hearing aids. The battery compartment has a special seal in it so the battery is able to be changed just as in any other instrument.
For those of you who wear hearing aids, this is big deal! It means no more panic when you accidently step into the shower with your hearing aids in. You can wear your hearing aid during your water aerobics class or while exercising! You can even swim with your hearing aids.
I'm sure many of you are thinking…why would I ever want to swim with my hearing aids? Through the use of Bluetooth technology, this hearing aid is able to wirelessly stream music from your iPod/music player to your hearing aids. Now you can listen to your music while swimming laps!
While only a niche market will take advantage of listening to music while swimming, many others will enjoy this same technology while talking on their cell phone or watching television. The Bluetooth technology is already inside these hearing aids. To take advantage of it, an accessory package, which can be added at any time, facilitates the wireless communication between your cell phone and your hearing aids and between your television and your hearing aids. Your audiologist will help you get this all set up!
Technology in hearing aids is constantly advancing. Consult with your audiologist to learn more about the latest advances in hearing aid technology and what it can do for you.
Filed Under: Health & Wellness
Tags: Aerobics Class, Aid Performance, Audiology, Battery Compartment, Biggest Enemies, Case Design, Ccc, Christiansen, Eight Hours, Hearing Aid, Hearing Aids, Hearing Instrument, Hearing Loss, Music Player, Niche Market, Stream Music, Swimming Laps, Three Feet, Volume Control, Water Aerobics
Trackback URL: https://www.50pluslife.com/2012/04/04/ask-the-audiologist-waterproof-and-dustproof-hearing-aids/trackback/