May 17, 2012
YOUR SOCIAL SECURITY Rock Island, Illinois Office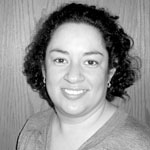 By Christina Vital
Manager
Rock Island Social Security office
FASTER DISABILITY APPROVAL FOR PEOPLE WITH ALS
May is National ALS Awareness Month.
Amyotrophic lateral sclerosis (ALS), more commonly referred to as Lou Gehrig's disease, is a progressive neurodegenerative disease that attacks nerve cells and pathways in the brain and spinal cord. More than 5,600 people each year are newly diagnosed with ALS. As many as 30,000 Americans may currently be affected by this fatal condition. Social Security can help.
People who have ALS meet the medical qualifications for Social Security disability benefits. ALS is one of Social Security's "Compassionate Allowances." The complete list of Compassionate Allowances conditions can be found at www.socialsecurity.gov/compassionateallowances.
The Compassionate Allowances initiative identifies claims where the nature of the applicant's disease or condition clearly meets the statutory standard for disability. With the help of sophisticated new information technology, the agency can quickly identify potential Compassionate Allowances and then quickly make decisions and begin monthly benefit payments.
Social Security Commissioner Michael Astrue made the Compassionate Allowances initiative a top priority soon after he began his tenure as Commissioner in 2007. Social Security launched the Compassionate Allowances program in 2008 with a list of 50 diseases and conditions. There are now more than 100 Compassionate Allowances conditions — and counting. Commissioner Astrue's dedication to Compassionate Allowances has earned him a humanitarian award and the attention of President Obama.
"Commissioner Astrue has worked tirelessly to ensure that disabled Americans receive the Social Security disability benefits they've earned in a timely way," said President Obama.
We develop the list of Compassionate Allowances conditions from information received at public outreach hearings, comments received from the disability community, counsel of medical and scientific experts, and research with the National Institutes of Health (NIH). Also, we consider which conditions are most likely to meet our definition of disability.
For more information on the Compassionate Allowances initiative, please visit www.socialsecurity.gov/compassionateallowances.
SERVING WOUNDED WARRIORS AND THE SURVIVORS OF OUR FALLEN HEROES

It's an American tradition to pay tribute to the men and women of the Armed Forces each Memorial Day — especially honoring those who have made the ultimate sacrifice while serving our country.
If you are a military service member who was wounded and needs to apply for disability benefits, it's important to know that you will receive expedited processing. Our wounded warriors initiative is for military service members who become disabled while on active duty on or after October 1, 2001, regardless of where the disability occurs. Depending on the situation, some family members of military personnel, including dependent children and, in some cases, spouses, may be able to receive benefits. Learn more about it at www.socialsecurity.gov/woundedwarriors.
Did you know that May also is National Military Appreciation Month? Even more reason to let members of our military know how much we value what they do for us and our nation.
To learn more about the Social Security benefits for those who have served in the military, read our publication, Military Service and Social Security. You can find it online at www.socialsecurity.gov/pubs/10017.html, or send us an email at OPI.Net.Post@ssa.gov, or call us at 1-800-772-1213 (TTY 1-800-325-0778) to ask for a free copy to be mailed to you.
Memorial Day also is a good time to remind families of fallen military heroes that we may be able to pay Social Security survivors benefits. If the person you depended on for income has died, you should apply for survivors benefits. Learn more about Social Security survivors benefits at www.socialsecurity.gov/pgm/survivors.htm.
The men and women of the Armed Forces serve us each and every day. At Social Security, we're here to serve them too.
HELP MOM SAVE $4,000 A YEAR

Given the current economic climate, buying a nice gift for Mother's Day may be more difficult than in years past. But people across the nation are discovering that the best gifts are often free. This Mother's Day, you can show Mom how to save an estimated $4,000 a year on her Medicare prescription drug costs. Here's how.
If your mother is covered by Medicare and has limited income and resources, she may be eligible for Extra Help — available through Social Security — to pay part of her monthly premiums, annual deductibles, and prescription co-payments. The Extra Help is estimated to be worth about $4,000 per year.
To figure out whether your mother is eligible, Social Security needs to know her income and the value of her savings, investments and real estate (other than the home she lives in). To qualify for the extra help, she must be receiving Medicare and have:
• Income limited to $16,755 for an individual or $22,695 for a married couple living together. Even if her annual income is higher, she still may be able to get some help with monthly premiums, annual deductibles, and prescription co-payments. Some examples where income may be higher include if she and, if married, her husband:
—Support other family members who live with them;
—Have earnings from work; or
—Live in Alaska or Hawaii.
• Resources limited to $13,070 for an individual or $26,120 for a married couple living together. Resources include such things as bank accounts, stocks, and bonds. We do not count her house or car as resources.
Social Security has an easy-to-use online application that you can help complete for your mom. You can find it at www.socialsecurity.gov/prescriptionhelp. To apply by phone or have an application mailed to you, call Social Security at 1-800-772-1213 (TTY 1-800-325-0778) and ask for the Application for Help with Medicare Prescription Drug Plan Costs (SSA-1020). Or go to the nearest Social Security office.
To learn more about the Medicare prescription drug plans and special enrollment periods, visit www.medicare.gov or call 1-800-MEDICARE (1-800-633-4227; TTY 1-877-486-2048).
Mom will be grateful when you give her a useful gift this year: help her save an estimated $4,000 a year on Medicare prescription drugs. It won't cost you anything more than a little bit of quality time with her — something you and Mom both want anyway. These rules apply to Dad as well, so plan ahead for your Father's Day gift too.
Filed Under: Finance, Retirement
Tags: Benefit Payments, Diseases And Conditions, Humanitarian Award, Illinois Office, Lateral Sclerosis, Lou Gehrig, Medical Qualifications, Michael Astrue, Nerve Cells, Neurodegenerative Disease, New Information Technology, Obama, Public Outreach, Rock Island Illinois, Security Disability Benefits, Social Security Disability, Social Security Disability Benefits, Social Security Office, Top Priority, Www Socialsecurity Gov
Trackback URL: https://www.50pluslife.com/2012/05/17/your-social-security-rock-island-illinois-office-13/trackback/