April 30, 2013
"Mr. Dolan, why do you keep telling us to buy our senior housing now rather than later?"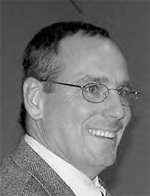 By Dan Dolan
Dan Dolan Homes
It's nice to know that some of my senior friends are regular readers of my monthly column in this publication. At an open house a few weeks ago, one such regular reader asked me why I seem to repeat my "buy now" message so often, (Like I'm going to do again this month). I tried to explain my rationale to her, but I concluded that if she was asking the question, others might wonder the same thing. So, let me try to explain.
Over the years, it's been my privilege to work with many seniors who were wrestling with the issue of moving to new housing and addressing the issues of downsizing, reducing yard maintenance, getting everything on one floor, etc. And over that period, their comments have led to many design
features of Dan Dolan Homes which attempt to solve those issues: stepless entry; everything on one floor; the exclusive Dan Dolan insulated concrete "Silent wall" between homes; and many other features that allow for the occupants to "age in place," thereby minimizing or delaying the need to move to institutionalized housing. I think we've been successful, because today we are one of the largest builders of senior housing in the region—from Clinton to Iowa City. Many, many of our buyers have made it a point to tell me how happy they are to have made the change to a Dan Dolan town home, and how delighted they are with the features that contribute to their now more comfortable lifestyle. And I also hear a recurring theme: "We should have made the move much sooner."
To this day, I still visit with couples that I met three, four or five years ago, when they first started exploring the senior housing options, and who are "still looking." At the time that we met, they were looking "to do something in a couple years." Both husband and wife were still healthy and active. But, some who have come in recently have sustained physical issues. It would now be physically harder for them to move, and if they did, it would be harder for one or both to participate actively in the move. But, aside from the physical considerations, which may or may not be an issue for some, there's the financial side which is formidable, and which really impacts every buyer.
We have made the point many times that seniors should be looking to preserve their wealth at every opportunity. We've spoken about the Reverse Mortgage for Purchase, which reduces the amount of capital required to acquire and maintain the household. And we've talked about the widening gap that develops over time—the gap between the rising cost of new housing and the proceeds from the sale of the existing home. I pointed out to the lady who raised the question about my frequent "buy now" recommendations, that by having acted a year ago, she avoided the most recent increase in home prices which amounted to over $8,000 in her case. Additionally, she qualified for the Davenport Now tax rebate which gave her an added $9,000. That program is scheduled to sunset in mid 2014, so it likely will not be available for those looking to buy their new home "in a couple years." Moreover, we see no end to new home price increases. Land and labor costs
continue to rise. So do development costs, permit costs and environmental remediation costs, among others. Conversely, maintaining the existing home can occasion the need for a new roof, new heating and cooling system, basic maintenance and unforeseen improvement needs.
For some senior home buyers, mortgage rates are not seen as an issue. In many cases, they will apply the proceeds from the sale of the existing home and may not require supplementary capital. But, for those who will want to borrow mortgage funds, current historically low mortgage rates represent a unique opportunity. No one that I speak to believes these favorable rates will prevail much longer, so again now is preferable to later when it comes to borrowing funds. The prevailing lower mortgage rates also mean more qualified buyers for the existing home, so in that respect, acting now is preferable to later in putting the current home up for sale.
In my view, for seniors wanting to preserve their capital, the arguments for addressing their housing needs now are compelling. For a more detailed discussion, I would invite interested seniors to visit with us any weekend at any of our open house sites in the area—Davenport, Bettendorf, Blue Grass or Muscatine. In Davenport, we're on site Saturdays and Sundays from 1 to 4 p.m. We welcome your visit.
Filed Under: Finance, Retirement
Tags: Attempt, Clinton Iowa, Couples, Design Features, Dolan, Downsizing, Husband And Wife, Iowa City, Led, Lifestyle, Moving, Occupants, Open House, Options, Privilege, Rationale, Senior Friends, Senior Housing, Seniors, Yard Maintenance
Trackback URL: https://www.50pluslife.com/2013/04/30/%e2%80%9cmr-dolan-why-do-you-keep-telling-us-to-buy-our-senior-housing-now-rather-than-later%e2%80%9d/trackback/