July 1, 2013
Choose Cherries – More than just a sweet summertime treat!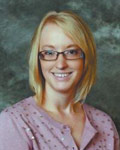 By Heather Wright, RD, LDN
Hy-Vee Registered Dietician
(309) 787-0273 nstruss@hy-vee.com
Cherries contain many antioxidants and valuable nutrients that make them a powerful super food.
Summer screams cherries! These delectable super fruits are not only delicious, but provide many health benefits, as well. Cherries contain many antioxidants and valuable nutrients that make them a powerful super food. Whether you are fighting pain and inflammation, trying to regulate those sleep patterns, or wanting to give your brain a little boost, choose this small and flavorful fruit for your next healthy snack!
Why Cherries?
Antioxidants: Sweet cherries are considered among the top 20 foods with the highest concentration of antioxidants. Antioxidants occur naturally in some foods and may protect cells in the body from future damage. Cherries have many different antioxidants, including melatonin, quercetin and a flavonoid called anthocyanin.
Heart-healthy: Today, heart disease is the single leading cause of death in America. Anthocyanin and quercetin may decrease the risk of developing cardiovascular disease by protecting the heart and preventing plaque formation within the body.
Natural pain and inflammation relief: Do pain and inflammation get you down? We've got great news; a bowl full of cherries may help relieve discomfort related to arthritis and gout. Cherries contain anthocyanins – natural pigments responsible for the red, purple and blue colors of many fruits and vegetables. Cherries act as pain relievers by blocking inflammatory enzymes in the body, which may help to reduce pain.
Bone health: Cherries contain a valuable mineral called boron, which supports bone health and helps to maintain a good calcium balance.
Insomnia: Cherries are one of the few foods that contain melatonin, a natural hormone in the body, which helps control when we fall asleep and wake up. Eating a handful of cherries before bed may be a great, natural way to regulate sleep patterns.
Brain function: Not only does melatonin aid in falling asleep, but it also supports and maintains brain function. Anthocyanins may protect cells found in the brain and promote brain health as well.
Want more than just a handful of cherries? Go to Hy-VeeHealth.com. Get delicious recipes, nutrition tips and look for the closest Hy-Vee dietitian near you.
Cherry, Mango and Avocado Green Salad
Serves: 8
Source: Stemilt Growers LLC
All You Need:
8 cups mixed salad greens, divided
1 ripe mango, peeled and chopped, divided
1 small, ripe avocado, chopped, divided
? cup pitted, sliced Stemilt cherries, divided
? cup sliced almonds, divided
Raspberry vinaigrette bottled dressing, to taste*
All You Do:
1. Divide the salad greens among 8 serving plates.
2. Top each with the mango, avocado, sliced cherries and almonds.
3. Drizzle with raspberry vinaigrette.
Nutrition facts per serving: 96 calories; 2 g protein; 10 g carbohydrates; 6 g fat; 1 g saturated fat; 1 mg cholesterol; 232 mg sodium; 3 g dietary fiber; 6 g sugar *Note: Nutritional analysis uses reduced-fat-type salad dressing
Filed Under: Health & Wellness
Tags: Bone Health, Calcium Balance, Death In America, Enzymes In The Body, Flavonoid, Flavorful Fruit, Fruits And Vegetables, Healthy Snack, Heather Wright, Hy Vee, Inflammation Relief, Inflammatory Enzymes, Leading Cause Of Death In America, Natural Pigments, Plaque Formation, Quercetin, Sleep Patterns, Sweet Cherries, Sweet Summertime, Wright Rd
Trackback URL: https://www.50pluslife.com/2013/07/01/choose-cherries-%e2%80%93-more-than-just-a-sweet-summertime-treat/trackback/