September 6, 2017
St Ambrose and Palmer Chiropractic Students – Your Hilltop Campus Village Welcomes You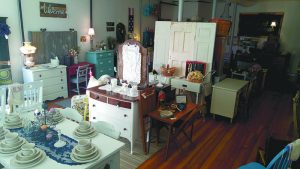 Do you need an additional area rug, lamp or end table?  Maybe you are looking for an ottoman or coffee table. Well, look no farther than right here in your neighborhood.
Come in and browse around Flipped Out Furniture at 1517 Harrison. Here you will find repurposed pieces of furniture just right for dorm or apartment living. An extra occasional chair, bed stand or plant stand.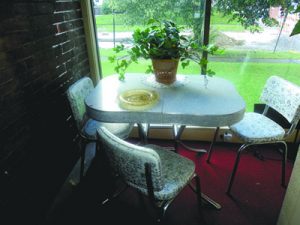 Still on Harrison, about a block and a half away are two more stores, Mueller's Furniture at 1324 Harrison and Spears Resale New and Used Furniture and Appliances at 1320 Harrison.
Over on Brady Street you will find Brady Home Furniture at 1129 Brady Street. They offer many new styles sofas, beds and table and chair sets. They also have a wide array of area rugs and lamps.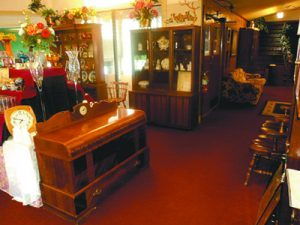 Rocket Resale at 1228 Brady and The Estates Sale Shop at 1326 offer gently used pieces of furniture, lamps, and wall hangings.  The Estate Sale Shop just recently acquired three new estates with many new items to choose from. There you can also find some extra dishes and kitchen ware.
Hours vary at these businesses.
Flipped Out Furniture – (563) 271-3875 Sat 10:00 – 5:00 and Sunday 11:00 – 3:00
Mueller's Furniture –

 

(563) 424-8696
Spears Resale New and Used- (563) 579-6432
Brady Home Furniture – (563) 424-5821 Monday – Saturday 10:30 – 8:30 Sunday 11:00 – 5:00
Rocket Resale – (563) 320-3557 Wednesday – Saturday 11:00 – 5:00
The Estate Sale Shop – (630) 205-3971 Thursday – Saturday 9:00 – 4:30
Welcome to the neighborhood. May you have an excellent year.