November 29, 2017
YOUR SOCIAL SECURITY | Rock Island, Illinois Office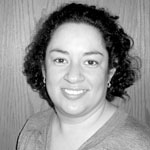 By Cristina Vital
Social Security Manager
Rock Island Social Security Office
IS IT MEDICARE OR MEDICAID?
Many people have a difficult time understanding the difference between Medicare and Medicaid. Both programs begin with the letter "M." They are both health insurance programs run by the government. People often ask questions about what Medicare and Medicaid are, what services they cover, and who administers the programs.
Let us start with Medicare. Medicare is the national healthcare program for those aged 65 or older and the disabled. You pay for some Medicare expenses by paying the Medicare tax while you work. The Centers for Medicare & Medicaid Services is the agency in charge of both Medicare and Medicaid, but you sign up for Medicare A (Hospital) and Medicare B (Medical) through Social Security.
You can apply for Medicare online from the convenience of your home at the link on our website: www.socialsecurity.gov/medicare/. If you are already receiving Social Security retirement benefits when you reach age 65 or are in the 25th month of receiving disability checks, we will enroll you automatically.
Medicare Part C (Medicare Advantage) and Part D (Prescription Drug) plans are available for purchase in the insurance marketplace. Social Security administers a program called Extra Help to help people with low income and low resources pay for premiums, co-pays, and co-insurance costs for Part D plans. You can find out more about Extra Help and file for it at www.socialsecurity.gov/medicare/prescriptionhelp. Each year, The Centers for Medicare & Medicaid Services publishes Medicare and You available online at their website at www.medicare.gov/medicare-and-you/medicare-and-you.html. This publication is a user's manual for Medicare.
Each state runs their own Medicaid program under guidance from the Centers for Medicare & Medicaid Services. Medicaid offers care for the most vulnerable among us. While it does not require paying taxes while working, it does have guidelines about how much income and resources you can have to qualify. Medicaid provides coverage for older people, people with disabilities, and some families with children. Each state has its own eligibility rules and decides which services to cover. The names of the Medicaid program may vary from state to state. You can
read about each state's Medicaid program at www.medicaid.gov/medicaid/by-state/by-state.html. You can find each state's Medicaid contact information at www.medicaid.gov/about-us/contact-us/contact-state-page.html.
Medicare and Medicaid are two of the major insurance programs that provide healthcare to the American public. Understanding each program, as well, as how the two programs differ, can help you and those you care about find the right healthcare program.
THE TWELVE SITES OF SOCIAL SECURITY
Gathering with family and friends during the holiday season reminds us we are part of a strong community. In addition, sometimes, in the spirit of the season, we break into song. Our take on "The Twelve Days of Christmas" — a holiday favorite since 1780 — highlights the national community we care for all year long. We call it "The Twelve Sites of Social Security."
For the first site of Social Security, we give to you: our home page, www.socialsecurity.gov. It is the place to go for all things Social Security. Everything you could want — from online services and benefit screening tools to publications and frequently asked questions — you can find all these and more on this site.
For the second site of Social Security, we give to you: our hub for Social Security news and updates at our blog, Social Security Matters at blog.socialsecurity.gov.
For the third site of Social Security, we give to you: an easy way to learn how to replace your Social Security card at www.socialsecurity.gov/ssnumber. In addition, in some states, you can replace it online at www.socialsecurity.gov/myaccount!
For the fourth site of Social Security, we give to you: an online application for retirement benefits you can complete and submit in as little as 15 minutes at www.socialsecurity.gov/applytoretire.
For the fifth site of Social Security, we give to you: five estimates of your future Social Security benefits! On the other hand, as many estimates as you would like using different scenarios. Get instant, personalized estimates of your future benefits at www.socialsecurity.gov/estimator.
For the sixth site of Social Security, we give to you: a convenient way to apply for disability benefits at www.socialsecurity.gov/applyfordisability.
For the seventh site of Social Security, we give to you: fun and informative videos on our YouTube channel at www.youtube.com/user/socialsecurityonline.
For the eighth site of Social Security, we give to you: Extra Help with Medicare prescription drug plan costs. You can learn more and apply for a subsidy online at www.socialsecurity.gov/prescriptionhelp.
For the ninth site of Social Security, we give to you: our convenient publication library with online booklets and pamphlets on numerous subjects, at www.socialsecurity.gov/pubs.
For the tenth site of Social Security, we give to you: one of our most popular social media outlets, our Facebook page. This is where we engage thousands of customers and you can join the conversation at www.facebook.com/socialsecurity.
For the eleventh site of Social Security, we give to you: answers to your Social Security related questions at our Frequently Asked Questions page at www.socialsecurity.gov/faq.
On the twelfth site of Social Security (and we saved the best for last): open your own personal my Social Security account, which will enable you to verify your earnings, get future benefit estimates, obtain benefit verification letters, update your Social Security information, and more at www.socialsecurity.gov/myaccount.
In addition, a partridge in a pear tree! Find all of this and more (except the partridge and pear tree) at www.socialsecurity.gov.