February 28, 2018
YOUR SOCIAL SECURITY Davenport, Iowa Office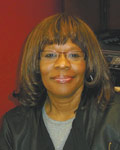 By Linda Clayton-Powell
Social Security District Manager
Davenport, Iowa
WHEN IS A GOOD TIME TO START RECEIVING SOCIAL SECURITY BENEFITS?
After a lifetime of working, you deserve a comfortable retirement. For over 80 years, Social Security has been helping people shape their future, assisting them with a variety of benefits. It's up to you as to when you can start retirement benefits. You could start them a little earlier or wait until your "full retirement age," or delay retirement to get extra money each month. There are benefits to either decision.
Full retirement age refers to the age when a person can receive their Social Security benefits without any reduction, even if they are still working part or full time. In other words, you don't actually need to stop working to get your full
benefits.
For people who reach age 62 in 2018 (i.e., those born between January 2, 1956 and January 1, 1957), full retirement age is 66 and four months. Full retirement age was age 65 for many years. However, due to a law passed by Congress in 1983, it has been gradually increasing, beginning with people born in 1938 or later, until it reaches 67 for everybody born after 1959.
You can learn more about the full retirement age and find out how to look up your own at http://www.socialsecurity.gov/planners/retire/retirechart.html.
You can start receiving Social Security benefits as early as age 62 or any time after that. The longer you wait, the higher your monthly benefit will be, although it stops increasing at age 70. Your monthly benefits will be reduced permanently if you start them any time before your full retirement age. For example, if you start receiving benefits in 2018 at age 62, your monthly benefit amount will be reduced permanently by
nearly 27 percent.
On the other hand, if you wait to start receiving your benefits until after your full retirement age, then your monthly benefit will be higher. The amount of this increase is two-thirds of one percent for each month –– or eight percent for each year –– that you delay receiving them until you reach age 70. The choices you make may affect any benefit your spouse or children can receive on your record, too. If you receive benefits early, it may reduce their potential benefit, as well as yours.
You need to be as informed as possible when making any decision about receiving Social Security benefits. Read the publication When to Start Receiving Retirement Benefits at http://www.socialsecurity.gov/pubs/EN-05-10147.pdf.
When to start receiving retirement benefits is a personal decision based on your own situation.
Check out our Retirement Checklist at http://www.socialsecurity.gov/pubs/EN-05-10377.pdf to learn about additional factors to consider as you think about when to start receiving your retirement benefits.
If you decide to receive benefits before you reach full retirement age, you should also understand how continuing to work can affect your benefits. Social Security may withhold or reduce your benefits if your annual earnings exceed a certain amount. However, for every month benefits are withheld, it may increase your future benefits. That's because at
your full retirement age Social Security will recalculate your benefit amount to give you credit for the months in which benefits were reduced or withheld due to
your excess earnings. You can learn more at http://www.socialsecurity.gov/planners/retire/whileworking.html.
Social Security's mission is to secure your today and tomorrow. You can learn more by visiting our Retirement Planner at http://www.socialsecurity.gov/planners/retire.
WOMEN'S HISTORY AND SOCIAL SECURITY
March is Women's History Month. This is a time to focus not just on women's achievements, but on the challenges women continue to face. In the 21st century, more women work, pay Social Security taxes, and earn credit toward monthly retirement income than at any other time in our nation's history. Knowing this, you can take control of your own rich and independent history, with knowledge you can get from Social Security.
Social Security has served a vital role in the lives of women for over 80 years. With longer life expectancies than men, women tend to live more years in retirement and have a greater chance of exhausting other sources of income. With the national average life expectancy for women in the United States rising, many women may have decades to enjoy retirement. According to the U.S. Census Bureau, a female born today can expect to live more than 80 years. As a result, experts generally agree that if women want to ensure that their retirement years are comfortable, they need to plan early and wisely.
A great place to start is with Social Security's Retirement Estimator. It gives you a personalized estimate of your retirement benefits. Plug in different retirement ages and projected earnings to get an idea of how such things might change your future benefit amounts. You can use this valuable tool at http://www.socialsecurity.gov/estimator.
You should also visit Social Security's financial planning website at http://www.socialsecurity.gov/planners. It provides detailed information about how marriage, widowhood, divorce, self-employment, government service, and other life or career events can affect your Social Security.
Your benefits are based on your earnings, so you should create your personal my Social Security account to verify that your earnings were reported correctly. Your account also can provide estimates of your future retirement, disability, and survivors benefits. You can access my Social Security at www.socialsecurity.gov/myaccount.
If you want more information about how Social Security supports women through life's journey, Social Security has a booklet that you may find useful. It's called Social Security: What Every Woman Should Know. You can find it online at http://www.socialsecurity.gov/pubs/10127.html.