May 30, 2018
Frequently Asked Dental Questions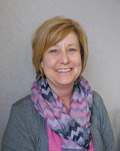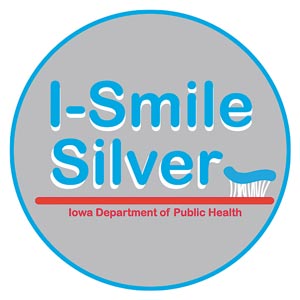 By Carole Ferch, RDH
I-Smile Silver Coordinator
Scott County Health Department
WHY SHOULD I WORRY ABOUT DRY MOUTH?
Saliva helps to prepare your food for digestion. If you do not have enough saliva, the digestive process is altered from the very beginning.
A dry mouth makes it harder to swallow, taste and even speak properly.
Saliva helps to "wash" away food and bacteria. When you do not have enough saliva, you are more likely to get tooth decay (cavities).
Saliva has lots of minerals to help strengthen weak tooth enamel.
WHAT CAUSES DRY MOUTH?
Some of the common causes of dry mouth are:
Medications
Cancer Treatment
Radiation Treatment
Dehydration
Alcohol Use
Smoking
Mouth Breathing
Age
WHAT CAN I DO TO HELP WITH DRY MOUTH?
Inform your dentist or physician
Brush regularly
Sip water throughout the day
Use sugar-free or *Xylitol containing gum and mints
Do NOT use cough drops or hard candy with sugar
(this will increase your risk for tooth decay)
Use special products made for treating dry mouth:
Biotene, ACT, and Spry are a few common brands that help relieve dry mouth. These products come in several options including rinses, gels, toothpaste, sprays, mints, and gum.
Avoid alcohol containing products as they can be harsh and even painful on dry tissues.
*Xylitol is a natural sugar found in fibrous fruits and vegetables, hardwoods and corncobs.
Contact the I-Smile™ Silver Coordinator for dental referrals, resources or questions at 563-326-8618.