May 30, 2018
YOUR SOCIAL SECURITY | Rock Island, Illinois Office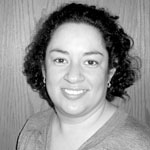 By Cristina Vital
Social Security Manager
Rock Island Social Security Office
THREE COMMON WAYS YOUR SOCIAL SECURITY PAYMENT CAN GROW AFTER RETIREMENT
You made the choice and now you are happily retired. You filed online for your Social Security benefits. They arrive each month in the correct amount exactly as expected. But, did you ever wonder if your Social Security check could increase?
Once you begin receiving benefits, there are three
common ways benefit checks can increase: a cost of living adjustment (COLA); additional work; or an adjustment at full retirement age if you received reduced benefits and exceeded the earnings limit.
The COLA is the most commonly known increase for Social Security payments. We annually announce a COLA, and there is usually an increase in the Social Security and Supplemental Security Income (SSI) benefit amount people receive each month. By law, federal benefit rates increase when the cost of living rises, as measured by the Department of Labor's Consumer Price Index (CPI-W). More than 66 million Americans saw a 2.0 percent increase in their Social Security and SSI benefits in 2018. For more information on the 2018 COLA, visit www.socialsecurity.gov/cola.
Social Security uses your highest thirty-five years of earnings to figure your benefit amount when you sign up for benefits. If you work after you begin receiving benefits, your additional earnings may increase your payment. If you had fewer than 35 years of earnings when we figured your benefit, you will replace a zero earnings year with new earnings. If you had 35 years or more, we will check to see if your new year of earnings is higher than the lowest of the 35 years (after considering indexing). We check additional earnings each year you work while receiving Social Security. If an increase is due, we send a notice and pay a one-time check for the increase and your continuing payment will be higher.
Maybe you chose to receive reduced Social Security retirement benefits while continuing to work. You made the choice to take benefits early, but at a reduced rate. If you exceeded the allowable earnings limit and had some of your benefits withheld, we will adjust your benefit once you reach full retirement age. We will refigure our payment to credit you for any months you did not receive payments. Your monthly benefit will increase based on the crediting months you receive. You can find additional information about working and your benefit at www.socialsecurity.gov/pubs/EN-05-10077.pdf.
Retirement just got more interesting since you learned about potential increases to monthly payments. Social Security has been securing your today and tomorrow for more than 80 years with information and tools to help you achieve a
successful retirement.
SOCIAL SECURITY SUPPORTS PEOPLE BATTLING CANCER
In 2018, more than a million people will be diagnosed with cancer around the world. This alarming statistic affects people and families everywhere. On June 3, 2018, we observe National Cancer Survivors Day in the United States. In support of this day, Social Security encourages getting checkups to provide early detection, raise awareness through education, and recognize the survivors who have gone through this battle or are still living with the disease.
Social Security supports people who are fighting cancer. We offer support to patients dealing with this disease through our disability program. People with certain cancers may be eligible for a Compassionate Allowance. Compassionate Allowances are cases where individuals have medical conditions so severe they obviously meet Social Security's disability standards, allowing us to process the cases quickly with minimal medical information.
There is no special application or form you need to submit for Compassionate Allowances. Simply apply for disability benefits using the standard Social Security or Supplemental Security Income (SSI) application. Once we identify you as having a Compassionate Allowance condition, we will expedite your disability application.
Social Security establishes Compassionate Allowance conditions using information received at public outreach hearings, from the Social Security and Disability Determination Services communities, from medical and scientific experts, and from data based on our research.
For more information about Compassionate Allowances, including the list of eligible conditions, visit www.socialsecurity.gov/compassionateallowances.
Some illnesses are more disabling than others and Social Security tries to treat everyone with equal compassion relative to their condition. If you think you qualify for disability benefits based on a Compassionate Allowances condition, please visit www.socialsecurity.gov to apply for benefits.