September 6, 2018
YOUR SOCIAL SECURITY | Davenport, IA Office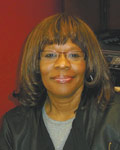 By Linda Clayton-Powell
Social Security District Manager
Davenport, Iowa
DON'T BE MISLED BY FALSE MEDICARE OR SOCIAL SECURITY ADS
Online and otherwise, there's a lot of information out there, and sometimes it's difficult to tell what sources are credible. With millions of people relying on Social Security, scammers target audiences who are looking for program and benefit information.
The law that addresses misleading Social Security and Medicare advertising prohibits people or non-government businesses from using words or emblems that mislead others. Their advertising can't lead people to believe that they represent, are somehow affiliated with, or endorsed or approved by Social Security or the Centers for Medicare & Medicaid Services (Medicare).
People are often misled by advertisers who use the terms "Social Security" or "Medicare". Often, these companies offer Social Security services for a fee, even though the same services are available directly from Social Security free of charge. These services include getting:
A corrected Social Security card showing a person's
married name;
A Social Security card to replace a lost card;
A Social Security Statement; and
A Social Security number for a child.
If you receive misleading information about Social Security, send the complete ad, including the envelope, to:
Office of the Inspector General Fraud Hotline
Social Security Administration
P.O. Box 17768
Baltimore, MD 21235
You can learn more about how we combat fraudulent advertisers by reading our publication What You Need to Know About Misleading Advertising at www.socialsecurity.gov/pubs/EN-05-10005.pdf.
You can also report Social Security fraud to the Office of the Inspector General at oig.ssa.gov/report.
MEDICARE, EXPLAINED
Social Security and Medicare have a few things in common. Both programs help safeguard millions of Americans as well as improve the quality of life for our family and friends. Although both programs are household names, many people may not be familiar with the details of Medicare.
Medicare is our country's health insurance program for people age 65 or older. The program helps with the cost of health care, but it doesn't cover all medical expenses or the cost of most long-term care. You have choices for how you get Medicare coverage. If you choose to have original Medicare coverage, you can buy a Medicare supplement policy (called Medigap) from a private insurance company to cover some of the costs that Medicare does not.
Medicare has four parts:
Medicare Part A (hospital insurance) helps pay for inpatient care in a hospital or skilled nursing facility (following a hospital stay). Part A also pays for some home health care and hospice care.
Medicare Part B (medical insurance) helps pay for services from doctors and other health care providers, outpatient care, home health care, durable medical equipment, and some preventive services.
Medicare Part C (Medicare Advantage) includes all benefits and services covered under Part A and Part B. Some plans include Medicare prescription drug coverage (Medicare Part D) and other extra benefits and services.
Medicare Part D (Medicare prescription drug coverage) helps cover the cost of prescription drugs. Some people with limited resources and income may also be able to get Extra Help with the costs—monthly premiums, annual deductibles, and prescription co-payments—related to a Medicare prescription drug plan. The Extra Help is estimated to be worth about $4,900 per year. You must meet the resources and income requirement.
Medicare's different parts are further explained in our publication at www.socialsecurity.gov/pubs/EN-05-10043.pdf.
If you can't afford to pay your Medicare premiums and other medical costs, you may be able to get help from your state. States offer programs for people eligible for or entitled to Medicare who have low income. Some programs may pay for Medicare premiums and some pay Medicare deductibles and coinsurance. To qualify, you must have Medicare Part A and have limited income and resources.
You can learn more about Medicare, including how to apply for Medicare and get a replacement Medicare card, at www.socialsecurity.gov/benefits/medicare.
Question & Answer
Question:
How do I earn Social Security credits and how many do I need to qualify for benefits?
Answer:
We use your total yearly earnings to figure your Social Security credits. The amount needed for a credit in 2018 is $1,320. You can earn a maximum of four credits for any year. The amount needed to earn one credit usually increases each year when average wages increase.
You must earn a certain number of credits to qualify for Social Security benefits. The number of credits you need depends on your age when you apply and the type of benefit application. No one needs more than 40 credits for any Social Security benefit. You can read more about credits in How You Earn Credits at www.socialsecurity.gov/pubs.
For more information, visit our website at www.socialsecurity.gov.