October 30, 2018
YOUR SOCIAL SECURITY | Davenport, Iowa Office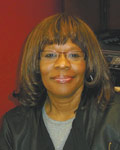 By Linda Clayton-Powell
Social Security District Manager
Davenport, Iowa
HELPING VETERANS AND ACTIVE DUTY MILITARY MEMBERS
Every year on Veterans Day, we honor the people who risk their lives to protect our freedom. Social Security honors veterans and active duty members of the military every day by giving them the respect they deserve. Social Security's disability program is an important part of our obligation to wounded warriors and their families.
For military members who return home with injuries, Social Security is a resource they can turn to. If you know any wounded veterans, please let them know about Social Security's Wounded Warriors website. You can find it at www.socialsecurity.gov/woundedwarriors.
The Wounded Warriors website answers many commonly asked questions, and shares other useful information about disability benefits, including how veterans can receive expedited processing of disability claims. Benefits available through Social Security are different than those from the Department of Veterans Affairs and require a separate application.
The expedited process is used for military service members who become disabled while on active military service on or after October 1, 2001, regardless of where the disability occurs.
Even active duty military who continue to receive pay while in a hospital or on medical leave should consider applying for disability benefits if they're unable to work due to a disabling condition. Active duty status and receipt of military pay doesn't necessarily prevent payment of Social Security disability benefits. Although a person can't receive Social Security disability benefits while engaging in substantial work for pay or profit, receipt of military payments should never stop someone from applying for disability benefits from Social Security.
Social Security is proud to support veterans and active duty members of the military. Let these heroes know they can count on us when they need to take advantage of their earned benefits. Our webpages are easy to share on social media and by email.
YOUR SOCIAL SECURITY, GIVING THANKS AND SPENDING QUALITY TIME
In November, millions of families gather together to give thanks, share a meal, and spend time together. Sometimes it's hard to find the time to get together, so you want to make every second with the ones you love count. Social Security understands that your time is valuable whether you're working, running your business, or taking time off to be with family and friends.
We put a lot of time and effort into making my Social Security a resource you can depend on — an online tool that saves time and allows you to spend more of it on what you like to do. Even if you're currently receiving benefits, or aren't quite ready to file, Social Security has services to bring you and your family holiday cheer.
With a my Social Security account, those receiving benefits can change their address and direct deposit information, get proof of their benefits, and request replacement documents like a Medicare card. If you aren't currently getting benefits, you can still check your earnings record, get estimates of your future benefits, and view your Social Security Statement. In many states, you can even request a replacement Social Security card online. See everything you can do with a my Social Security account and open one today and at www.socialsecurity.gov/myaccount.
Remember, you don't need a my Social Security account to:
Select or change the way you receive information from Social Security if you are blind or visually impaired at www.socialsecurity.gov/people/blind.
Block electronic and automated telephone access to your personal information at www.socialsecurity.gov/blockaccess.
Apply for extra help with your Medicare prescription drug plan costs at www.socialsecurity.gov/extrahelp.
Whether you're waiting for the turkey to roast or just waiting for company arrive, our online services are open 24 hours a day, allowing you to access them on your schedule. There's no need to stand in line or wait on the phone at www.socialsecurity.gov/onlineservices.
So this holiday, don't just pass the gravy, pass on this wealth of information to the ones you love.