December 27, 2018
Just Saying…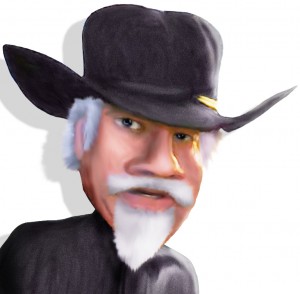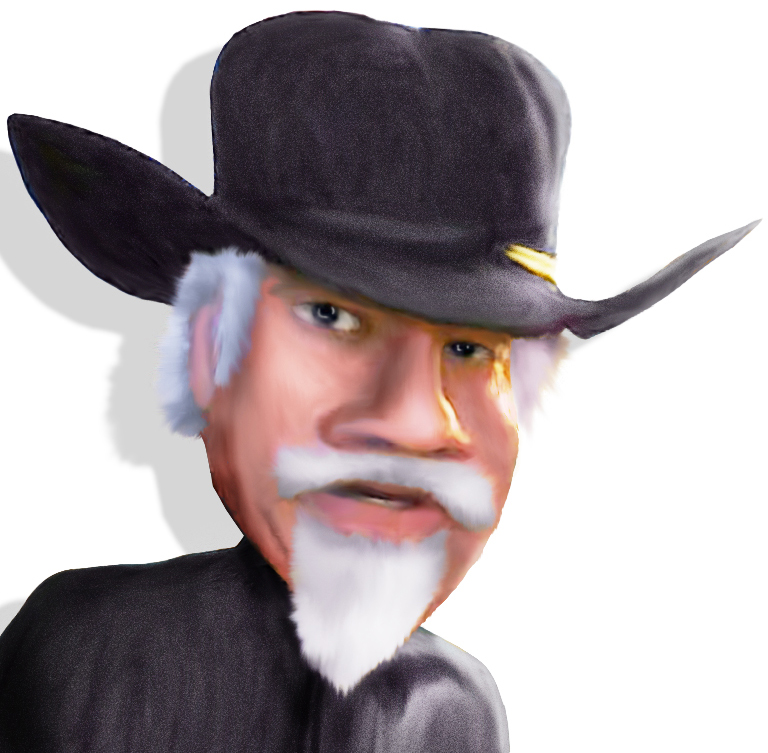 By Q.C. Jones
The Taylorville Tornadoes
Insider information: The Editors at 50+ Lifestyles have asked your pal, confidant and erstwhile correspondent to step outside his normal comfort zone and provide something serious to commemorate the launch of 2019. Normally (if even a variation of the word "normal" can be used to describe QC Jones) my writing covers the gamut of fractured fairytales, historical humor, and recollections from my misspent youth. So, anything outside of the idle chitchat is a Grand Canyon-sized chasm, but we will bravely go where no QC Jones has gone before – Seriously.
Early in December my hometown of Taylorville, Illinois was struck by an EF3 category tornado. Taylorville is a
town of 11,000 souls located on an equilateral triangle southeast of Springfield and southwest of Decatur. It serves as the county seat of Christian County and is a small but bustling community with a downtown, a movie theater and a Super Walmart. My roots go deep in this little town.
My grandparents lived in Taylorville, my mom and dad grew up in the town, and they met and married there. I spent my formative years there, played little league, had my first dose of puppy love and graduated from Taylorville High. Like so many of our generation, I worked at a gas station which happened to be owned by my parents. We were deeply involved in the community. At one time, back when my mind was young, fresh and supple, I would easily rattle off the names of half the residents of the town.
Getting back to the whole roots thing mentioned earlier, Taylorville's Oak Hill Cemetery is the final resting place for numerous aunts, uncles, cousins, shirttail relatives, family friends, one set of great-grandparents, both sets of grandparents and my father. On those somber days in which I think of such things, I often wonder if my ashes might someday enrich the soil of Taylorville. When I heard the news of this massive tornado strike, a bit of my spirit died.
Here's what I initially discovered. At least 26 people were injured, two of them critically injured. A total of 506 buildings were damaged, 34 were completely destroyed and 66 suffered major damage. The pictures from the news media showed massive devastation, but nothing shown provided the kind of context which would allow a person to determine where the tornado hit and which house or business might be impacted. Here's where Facebook and other social media came into play.
I immediately sent out a message to the popular Facebook haunts of friends and relatives, small towns tend to have groups for sharing the news, history and keeping in touch with previous classmates. My first question was, are you safe. I got lots of reports back. Then I started asking about what part of town was hit. A friend sent me an interactive map which showed the tornado path along with the resulting power
outages as reported by the local power company.
I learned the area most affected was a section of town called Hewittville. Hewittville lies mostly within the city
limits of Taylorville and was originally an unincorporated town which grew up around a coal mine shaft created in the area at the turn of the 1900s. The mine was later purchased by F.S. Peabody and became known as Peabody Mine No. 58. I have a long connection (the roots thing) with the area. My paternal grandfather worked at Peabody 58, I attended first grade at the big brick Hewittville School and my father had a warehouse located in the area.
The people in this area are noted for their friendliness and kind ways. To illustrate: as a kid, I used to pick cherries, apples and peaches from the yards of family friends, acquaintances and kind strangers. This section of town had many homes with old growth trees producing bumper crops and the residents often viewed the fruit as a nuisance. I would basically show up with a ladder, ask permission and leave with bucket loads of fruit. Just because they would rather give it away than see it spoil.
Still more enquires pointed to a few friends who found themselves directly in the path of the winds. One grade school friend lost everything; house, garage, shed and all their contents. Another friend, in the same situation, discovered his 400-pound gun safe in a field over a half mile from its original spot in the back bedroom. Such were the powers of the winds.
But the power of the fine folks of Taylorville came rumbling through bigger, stronger and more powerfully than even a high power storm. Within hours of the storm everyone in town with a chainsaw was busy clearing the streets. Loosely organized groups gathered to search the litter strewn fields for missing pictures and other wind swept possessions. I heard of several families clearing out their garages to provide free storage for those who lost roofs or sheds. While I know it is cliché to say, the storm brought Taylorville together as a community.
I am proud to be a son of Taylorville – actually you could call me a Taylorville Tornado. Adding an ironic turn to this whole twister story, allow me to share. The Taylorville Mascot is a Purple and Gold Tornado. As one might expect, as of late the Taylorville chat rooms are full of questions about the origin of the Tornado name. It's been around since the 1930s and nobody seems to know precisely why, but now more than ever, I am proud to be a Taylorville Tornado. Just saying…