March 29, 2019
YOUR SOCIAL SECURITY – Rock Island, Illinois Office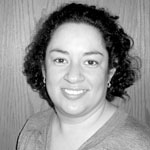 By Cristina Vital
Social Security Manager
Rock Island Social Security Office
SEE WHAT YOU CAN DO ONLINE DURING NATIONAL SOCIAL SECURITY MONTH-
PART TWO
(Part One was in the March edition of 50+ Lifestyles)
In April, we celebrate National Social Security Month by letting you know what you can do online with a my Social Security account. Last month we featured how you can replace a lost or stolen Social Security card, get a copy of your 1099 (SSA-1099), and check the status of your Social Security benefit application or claim. This month we share three more advantages.
If you already receive Social Security benefits, you can set up or change direct deposit information online with a my Social Security account. In most cases, you are required to receive federal benefits electronically, so when you choose direct deposit, we will electronically deposit your funds directly into a bank account. If you do not have a bank account, you can choose Direct Express® and your funds will be electronically deposited into a prepaid debit card account. Direct Express® has no enrollment fee or minimum balance requirement to open or use the account. We strive to provide online services that best suit when, where, and how you do business with us. You can set up direct deposit SSA.gov/myaccount, or you can call us at 1-800-772-1213 (TTY 1-800-325-0778). Visit SocialSecurity.gov to learn more about all of our online services.
Do you receive Social Security benefits (retirement, survivors, or disability) or are you enrolled in Medicare and getting ready to move? You can change your address information online when you create a my Social Security account at www.socialsecurity.gov/myaccount.
If you already receive Social Security or Supplemental Security Income (SSI) benefits, you can create a my Social Security account at www.socialsecurity.gov/myaccount and have instant access to your award letter or, as we call it, benefit verification letter.
Please know that securing your identity and personal information is important to us. We protect your information by using strict identity verification and security features. The application process has built-in features to detect fraud and confirm your identity.
Share with friends and family what you can do online with a my Social Security account at www.socialsecurity.gov.
FINANCIAL LITERACY MONTH, A PERFECT TIME TO PLAN FOR YOUR FUTURE
April is Financial Literacy Month and there's no better time than right now to begin to save for your future. The earlier you start saving, the more you can accrue in a 401k individual retirement account and other types of IRAs. Social Security helps secure your future, but Social Security is only one part of a more complete retirement plan. Financial literacy includes having access to not just the correct general information, but also to your personal financial information. You can open your own personal my Social Security account at www.socialsecurity.gov/myaccount/ and quickly have access to your information from anywhere. There, you can do many things, but the most important thing is to view your Social Security Statement.
Your Social Security Statement is an easy-to-read personal record of the earnings on which you have paid Social Security taxes and a summary of the estimated benefits you and your family could receive, including potential retirement, disability, and survivors benefits. Once you have an account, you can view your Statement at any time. You'll want to verify that your recorded earnings are correct, because your future benefits are based on your recorded earnings.
We also offer the online Retirement Estimator at www.socialsecurity.gov/benefits/retirement/estimator.html that provides immediate and personalized benefit estimates based on your earnings record. And, best of all, the Retirement Estimator is an interactive tool that allows you to compare
different retirement scenarios like future earnings and different retirement ages.
One sure way to stay on top of your financial future is to join the more than 38 million people who have opened their own my Social Security account at www.socialsecurity.gov/myaccount/. The sooner you start planning for retirement the better off you will be.
Question & Answer:
Q. I noticed that my date of birth in Social Security's records is wrong. How do I get that corrected?
A: To change the date of birth shown on our records, take the following steps:
Complete an Application For A Social Security Card (Form SS-5);
Show us documents proving:

U.S. citizenship (if you have not previously established your citizenship with us);
Age; and
Identity; then

Take (or mail) your completed application and documents to your local Social Security office.
Note that all documents must be either originals or copies certified by the issuing agency. We cannot accept photocopies or notarized copies of documents. For details on the documents, visit www.socialsecurity.gov/ss5doc.