May 28, 2019
Why "looking to buy in 2 years" is not a sound financial home buying decision for seniors.
By Kevin Dolan
Dan Dolan Homes
"We'll be doing something in a couple years" the visitor to my open house in Bettendorf told me. "We're just not ready to decide on our senior housing yet," she went on to say. She and her husband still enjoy gardening and working in the yard, and they don't want to give that up as yet was the main reason she offered for the delay. I suggested she could act now, save a lot of money and still enjoy working outdoors when she wanted to but didn't have to when she didn't or no longer wanted to. She agreed to listen.
"Two years from now the gap between the cost of a new home and the proceeds from the sale of the existing home will be greater by several thousand dollars," I told her. "In other words, the same home will cost a lot more, so that difference in cost will have to come out of your savings," I said.  "Thousands of dollars. Of course, if money is no object, waiting might be OK," I added.
Why will the home cost more later? Several reasons. Building costs continue to rise significantly. Plywood, roofing, windows, permitting costs, site preparation costs are all going up. Land prices likewise continue to rise. So do a builder's financing costs. As a result, all of these cost factors have to be folded into the price of a new home ensuring that today's new home will automatically cost more two years from now.
And what about mortgage rates? Again, we see future costs trending upwards. Prevailing economic conditions forced mortgage rates down over the last several years and those rates remain at historical lows. But that's changing. The U.S. Federal Reserve Committee, for the first time in years, began raising interest rates last year. So unless buyers pay cash for their new home and tie up a lot of capital, their related mortgage costs will raise their monthly operating costs. But even if buyers elect not to finance their new senior home, higher prevailing rates affect the potential buyers of the existing home. The higher the mortgage rates, the fewer buyers who qualify to buy and the longer it takes to sell the home. So again, acting now rather than in two years is a good idea.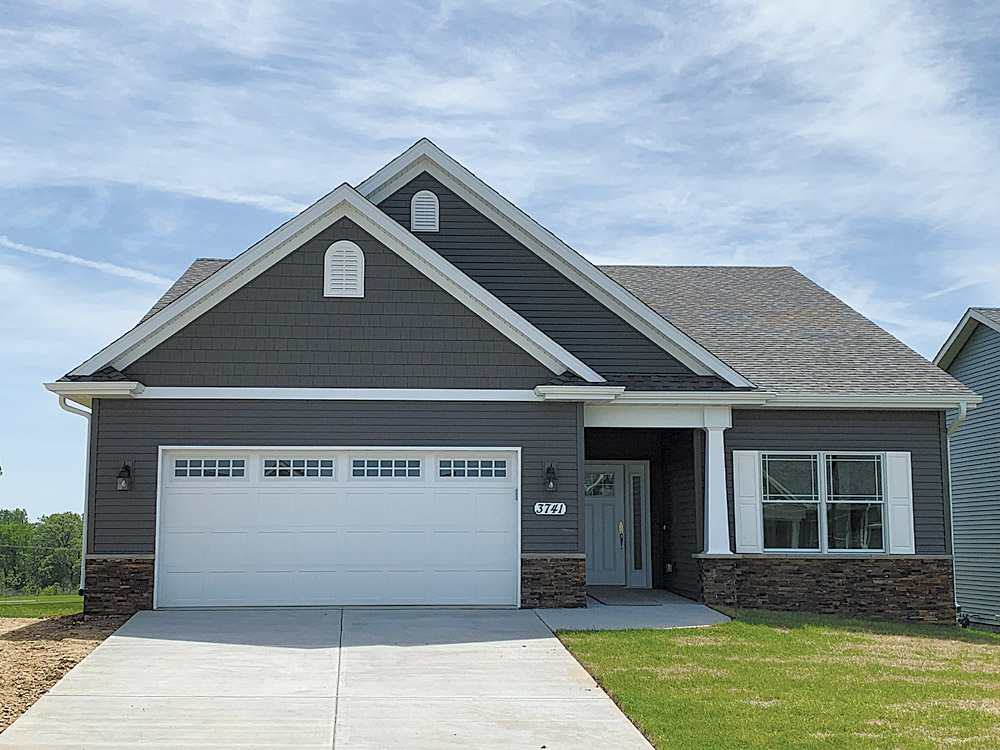 Come to visit our model home at 3741 Glengevlin Way in Bettendorf this weekend and let us help you take advantage of today's pricing so you can save thousands of dollars on your senior housing.  We have an excellent selection of homes in various styles and if you prefer that total custom look we can start from scratch on a home site of your choice. Our model is open 1-3 p.m. on Sundays, but if these hours do not fit your schedule and you would like to visit after dinner some evening, call me at (563) 506-4265 to schedule a meeting.