July 1, 2019
YOUR SOCIAL SECURITY | Davenport, Iowa Office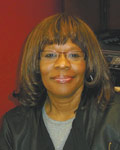 By Linda Clayton-Powell
Social Security District Manager
Davenport, Iowa
SOCIAL SECURITY TERMS IN PLAIN LANGUAGE
Some of the terms and acronyms (an abbreviation of the first letters of words in a phrase) people use when they talk about Social Security can be a little confusing. We're here to help you understand all you need to know.
Social Security employees strive to explain benefits using easy-to-understand, plain language. In fact, The Plain Writing Act of 2010 requires federal agencies to communicate clearly in a way "the public can understand and use."
If a technical term or acronym that you don't know slips into the conversation or appears in written material, you can easily find the meaning in our online glossary at www.socialsecurity.gov/agency/glossary.
Social Security's acronyms function as verbal shorthand in your financial planning conversations. If you're nearing retirement, you may want to know what PIA (primary insurance amount), FRA (full retirement age), and DRCs (delayed retirement credits) mean. These terms involve your benefit amount based on when you decide to take it.
If you take your retirement benefit at FRA, you'll receive the full PIA (amount payable for a retired worker who starts benefits at full retirement age). So, FRA is an age and PIA is an amount.
Once you receive benefits, you get a COLA most years. But don't expect a fizzy drink — a COLA is a Cost of Living Adjustment, and that will usually mean a little extra money in your monthly payment.
What about DRCs? Delayed retirement credits are the incremental increases added to the PIA if you delay taking retirement benefits beyond your full retirement age. If you wait to begin benefits beyond FRA — say, at age 68 or even 70 — your benefit increases.
If one of those unknown terms or acronyms comes up in conversation, you can be the one to supply the definition using our online glossary. Sometimes learning the terminology can deepen your understanding of how Social Security works for you. Discover and share more at www.socialsecurity.gov.
SCAMS COME IN MANY DIFFERENT FORMS
Social Security is at the forefront of keeping your online data secure, but you play a vital role in safeguarding your
personal information too.
Scammers commonly target people who are looking for Social Security program and benefit information. You might receive an advertisement in the mail, but it could be from a private company or even a scammer. U.S. law prohibits people and businesses from using words or emblems that mislead others. Their advertising can't lead people to believe that they represent, are somehow affiliated with, or endorsed or approved by Social Security or the Centers for Medicare & Medicaid Services (Medicare).
If you receive misleading information about Social Security, send the complete advertisement, including the envelope it came in, to:
Office of the Inspector General Fraud Hotline
Social Security Administration
P.O. Box 17768
Baltimore, MD 21235
Scams can also happen online. A growing tactic for
scammers is to use online dating sites. According to the United States Postal Inspection Service's recent messaging, before starting an internet-based relationship, we should always keep our personal details to ourselves until you meet face-to-face. Next, do an internet search of the other person's name and the town they claim to be living in.
Here are indications that someone may not be who they say they are:
A mismatch between their name and the name embedded in their email address.
There are obvious spelling and grammar errors.
They asked if you would send or receive money/packages on someone else's behalf.
They need money right away due to a medical emergency, or they need a visa or air tickets. Or, a business opportunity arose that was too good to turn down. Can you wire a loan?
If anyone asks for your Social Security number, never give it to them. And if they are specifically pretending to be from Social Security, please report the information to the Office of the Inspector General at 1-800-269-0271 or online at oig.ssa.gov/report.
Protecting your information is an important part of Social Security's mission. You work hard and make a conscious effort to save and plan for retirement. For more information, please visit oig.ssa.gov/newsroom/scam-awareness.