July 1, 2019
YOUR SOCIAL SECURITY | Rock Island, Illinois Office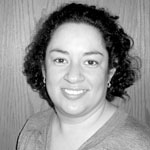 By Cristina Vital
Social Security Manager
Rock Island Social Security Office
CELEBRATING INDEPENDENCE DAY
July 4th brings family and friends together, as well as neighbors, to celebrate that we're all part of a community. Everyone pitches in, combining their resources — great food, music, and displays — to lift our spirits.
Social Security has been helping people maintain their independence for over 80 years. In that time, we've made it even easier for you to access the programs and benefits you might need. Today, applying online is a fast way to get those crucial benefits.
Here are some of the benefits you can apply for:
Retirement or Spouse's Benefits – You must be at least 61 years and 9 months old and want your benefits to start no more than four months in the future. Apply at www.socialsecurity.gov/retireonline.
Disability – You can apply online for disability benefits. Apply for Disability at www.socialsecurity.gov/disabilityonline.
Extra Help with Medicare Prescription Drug Costs – Some people need assistance with the cost of medications. Apply for Extra Help at www.socialsecurity.gov/i1020.
Medicare – Medicare is a national health insurance program administered by the U.S. federal government that began in 1966. You should apply before your 65th birthday at www.socialsecurity.gov/retireonline.
Supplemental Security Income (SSI) – SSI is a federal income program funded by general tax revenues designed to help aged, blind, and disabled people who have little or no income. You may be able to apply online if you meet certain requirements. See if you can apply online for SSI at www.socialsecurity.gov/benefits/ssi.
Social Security provides benefits for millions of people, including retirees, wounded warriors, children, and people with disabilities who cannot work. Find the help you or your family needs at www.socialsecurity.gov/benefits.
We need you to let loved ones know about the ways we may provide benefits. By sharing our resources with friends and family, you can help create independence for them at www.socialsecurity.gov/onlineservices.
SOCIAL SECURITY CAN HELP IF YOU'RE YOUNG AND LOSE A PARENT
For young people whose parent passes away, Social Security is here. Losing a parent is both emotionally painful and, often times, devastating to a family's finances. In the same way that Social Security helps to lift up the disabled and seniors when they need it, we support families when an income-earning parent dies.
You should let Social Security know as soon as possible when a person in your family dies. Usually, the funeral director will report the person's death to Social Security. You'll need to give the deceased's Social Security number to the funeral director so they can make the report.
Some of the deceased's family members may be able to receive Social Security benefits if the deceased person worked long enough in jobs covered by Social Security to qualify for benefits. Contact Social Security as soon as possible to make sure the family gets all the benefits they're entitled to. Please read the following information carefully to learn what benefits may be available.
Your unmarried child can get benefits if they're:
Younger than age 18;
18-19 years old and a full-time student (no higher than
grade 12); or
18 or older with a disability that began before age 22.
To get benefits, a child must have:
A parent who's disabled or retired and entitled to Social Security benefits; or
A parent who died after having worked long enough in a job where they paid Social Security taxes.
Benefits stop when your child reaches age 18 unless your child is a student in secondary school or disabled.
Within a family, a child can receive up to half of the parent's full retirement or disability benefit. If a child receives Survivors benefits, he or she can get up to 75 percent of the deceased parent's basic Social Security benefit.
There is a limit to the amount of money that we can pay to a family. This family maximum is determined as part of every Social Security benefit computation. It can be from 150 to 180 percent of the parent's full benefit amount. If the total amount payable to all family members exceeds this limit, we reduce each person's benefit proportionately (except the parent's) until the total equals the maximum allowable amount.
Children with disabilities may also be eligible for benefits. You can read more about Benefits for Children with Disabilities at www.socialsecurity.gov/pubs/EN-05-10026.pdf.