November 1, 2022
Talking to your parents about senior living or care options.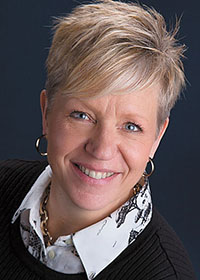 By Anne Coffman
Marketing Director at Ridgecrest Village
Children sometimes notice that their elderly parents need more care than they get living alone. It's not an easy conversation to have, and often children don't know how to approach the subject with their parents. Done correctly it can help the parents be safe and get more out of life.
Are you worried they are not eating enough or is their home no longer a safe environment? Are you noticing them having trouble with dressing, grooming, bathing, or managing their medications? Make a list of your concerns so you are prepared to discuss them.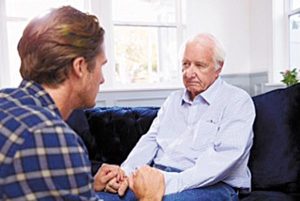 Research and learn about area senior living communities and senior care options available for your parents' needs. They may just need occasional help in their house, or it could be living in a retirement community will be a better fit.
Once you are ready, start the conversation right away. Talk in person, if possible, if not arrange a video call. Pick a time when everyone is at their best, not late at night or too early. Do not wait for a health crisis when everyone is in panic mode.
Listen to what your parents are saying and be empathic to their feelings. Let them know you have their best interest at heart. But listen to their concerns and possible anxiety about such a change.
Although you may feel ready to decide, your parents may need more time, do not rush them. Arriving at a mutual decision, saves hurt feelings and keeps everything smoother in the long run.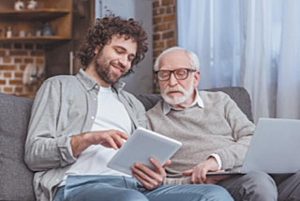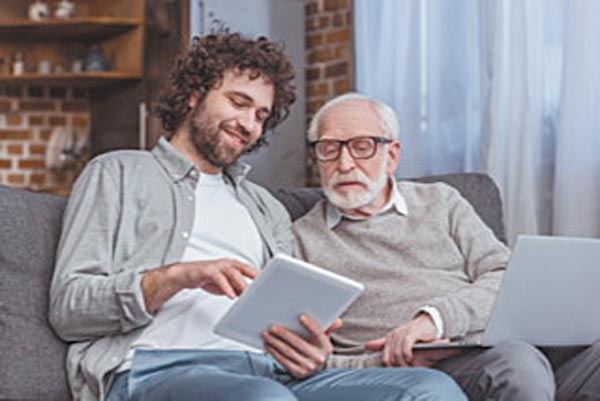 Unless your parents are in a health crisis, understand this is process and you may need to have several conversations about it. Unless they are not able to make the choice, in the end the decision belongs to your parents.
Learning about options will better prepare you for this conversation. We are happy to help with any information or a tour for you and/or your parents. Come see why we were voted #1 retirement community and assisted living for the last 3 years. Ridgecrest is a CCRC with all levels of care on campus – Give us a call to schedule a tour today (563) 388-3563.
Anne Coffman is Marketing Director for Ridgecrest Village in Davenport, Iowa.  For more information about Ridgecrest Village, contact Anne at 563-388-3215
Filed Under: Health & Wellness
Trackback URL: https://www.50pluslife.com/2022/11/01/talking-to-your-parents-about-senior-living-or-care-options/trackback/