September 6, 2017
The End of a Tradition ­– Holiday Meal Program Discontinued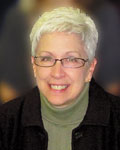 By Peggy Dykes
Community Relations Director
Milestone's Area Agency on Aging
It's an end to a tradition at Milestones Area Agency on Aging with the Holiday Meal Program discontinuing this year. Budget constraints have led to difficult decisions by the Milestones Board of Directors and program directors to examine program areas that require more resources than the agency can reasonably maintain.
The Scott County holiday meal program was started 30 years ago, delivering a friendly smile and a hot meal to seniors who were home-bound and alone during Thanksgiving, Christmas and New Year's. Referrals came from Elderly Waiver case managers or from other socialservice agencies in the community. A team of volunteers pulled together to serve close to 1,200 meals each season.
The Milestones' staff wishes to thank all the volunteers throughout the years for their dedication and service to the holiday program. There is a huge appreciation for the Sodexo kitchen staff who volunteered their time to prepare and package the meals. Milestones also thanks the network of senior advocates who referred individuals to receive these special meals and the many organizations who contributed funds to help defray the cost of the food.
The on-going senior nutrition program continues to provide any Scott, Muscatine and Clinton senior a hot meal at one of the 27 congregate meal centers. The meal cost is a voluntary donation. Suggested guidelines for contributions by those age 60 and over are posted at the center. Ability to contribute does not determine eligibility. Locations of meal centers can be found online at www.milestonesaaa.org. Home-delivered meals are also available.
For more information, call Joni at 563-484-3108 if you live in Clinton or Scott Counties. Contact Teresa Sprague at 563-260-9921 if you live in Muscatine County. The Senior Nutrition Program is facilitated by Milestones and is funded through the Older Americans Act along with participant donations.
Budget constraints have led to difficult decisions.
Peggy Dykes is Community Relations Director at Milestones Area Agency on Aging. She can be reached at (563) 484-3147, ext. 212 or at pdykes@milestones aaa.org.