September 10, 2009
Don't Lose Touch with the People Who Enrich Our Lives
….pick up the phone and leave a message that simply says, "Hey, don't you like your friends anymore?"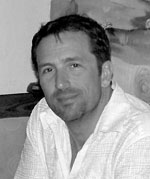 By Dan Adams
Lighthouse Homecare
My friend Elwin, who is retired and lives in Billings, Montana, was my first sale in the advertising world. I had just started at the Herald in Hardin, Montana when Elwin started Big Horn Boot Company in Billings. My first day on the job was his grand opening. I went in to see him and registered for a pair of snakeskin boots he was giving away. Once I had filled out my name, address and phone number, I asked him if he'd run an ad in Hardin. He politely declined, and I went on my way. Later in the week, I received a phone call from Elwin and he informed me I had won the size 10 snakeskin boots, and I could pick them up anytime. That weekend I went to pick up the boots, and we sat down for a cup of coffee. Before you knew it, an hour had gone by, and I stood up, grabbed my boots and started to head out the door. I didn't get ten feet and Elwin yelled out "Hey young man, aren't you going to ask me to buy that ad?" Completely embarrassed, I said "Yeah, wanna buy an ad?" He said, "I thought you'd never ask."
Over the next two years, Elwin and I developed a friendship. Every Friday, we'd meet at 10 a.m. for three games of gin rummy, coffee and I'd pick up his ad for our weekly publication which was 50 miles away from Billings. As we talked and played cards, he continued to teach me about relationships and sales. Over this time, he'd tell me about how sales reps would come into the boot store and try to sell him. The only sales reps he didn't like happened to work for the daily newspaper, The Billings Gazette. "They were high pressured sales reps," he'd say after they left. As they would walk out, he'd turn to me and say "I'd never advertise with the Billings Gazette."
After two years, I suppose that I wanted something new in my life and yep, you guessed it…. I went to work for the Billings Gazette.
A couple months passed, and one day I picked up my phone to find a message from Mr. Elwin Valley of Big Horn Boot Company. The message was short and it simply said; "Dan, don't you like your friends anymore?" Elwin.
Feeling small and embarrassed, I went into the store. I explained to Elwin that I truly liked my friends and I liked him, but I thought he'd "never advertise in the Gazette." Weeks later after playing our regular three games of gin, he quizzed,"Dan, are you ever going to ask me to buy an ad?" A couple years later, when I left the Gazette, he was one of my largest clients.
I'd love to explain the rest of the story, so if you see me out and about, please ask for the extended version. The moral of this story is that we have all have had people who have enriched our lives. People who should inspire us to pick up the phone and leave a message that simply says, "Hey (insert your friend's name here), don't you like your friends anymore?"
Today is a good day to call up those people.
Filed Under: Health & Wellness, Personal Growth
Tags: Billings Gazette, Billings Montana, Boot Company, Boot Store, Cup Of Coffee, Elwin, Friendship, Gin Rummy, Grand Opening, Hardin Montana, Hey Don, Lighthouse, Phone Call, Phone Number, Sales Reps, Snakeskin Boots, Something New In My Life, Ten Feet, Three Games, Young Man
Trackback URL: https://www.50pluslife.com/2009/09/10/don%e2%80%99t-lose-touch-with-the-people-who-enrich-our-lives/trackback/