September 10, 2009
Is FACEBOOK for mothers and grandmothers, too?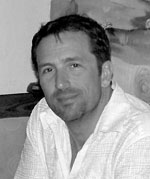 By Dan Adams
Lighthouse Homecare
Here's an ehow "How To" guide for starting up your social network so you can connect with family and friends.
I started my FACEBOOK (FB) account a couple years ago, mainly to see what my sons were doing and possibly to catch up with some old friends. Now 275 friends later, I admit, I'm hooked. However, it wasn't until Kirsten's mother who turned 70 this year "friended" me before I realized how popular this site is with our aging population. In the past six months, FB in the US increased 70%. Now you may think this is all kids. However, FB users who are 55 and older increased 513.7% during this same time period. Those users who were in high school dropped 16.5% and college users dropped 21.7%. What this really means is that FB isn't just for kids, and this social networking can really be fun. However, it can also be frustrating…
Over the past couple years, I've helped many people jump online and sign up for Facebook and other social networking sites. Here's an ehow "How To" guide for starting up your social network so you can connect with family and friends.
Obviously you need a computer, email and an internet connection.
SIGN ON TO THE FACEBOOK WEBSITE & JOIN FOR FREE. Go to www.facebook.com. Fill in the small sign up area by providing your name, email address, password of your choice, sex and birthday. Your birth date is required for security purposes only. You will be asked to enter the security code you see on the screen. As you do that, you're in! Use FaceBook to connect with family & friends.
ADD FRIENDS. This is the first step you will come to, but you can skip it if you want. At the bottom of the page you will see a link "SKIP". Facebook will provide you with a small list of people you may know that you can add as friends if you like. If you don't know anyone just skip the step and go on. Then it will take you to a "Find Friends" option. Here you can supply your email address and password and they will collect people from your email account and let you know if they are on FaceBook. You can invite them to be your friend or choose not to.
FILL OUT YOUR PROFILE. You will see that each step is self explanatory and only requires minimal input to move on to the next step. You will not find it overwhelming at this point. Begin by adding your High School, College and/or company. From this Facebook will automatically alert you to people you might enjoy connecting to. You never have to add a friend that you do not want to add. Again you will be given a list of people you may know and wish to connect to and again you can bypass this and move on by clicking "skip."
ADD YOUR PHOTO. Choose Your Favorite Self Portrait for your FaceBook Profile. Next add a Profile photo to your FaceBook Profile. Upload your favorite self-portrait as instructed from your computer. If you don't have one yet, you can skip this step and move on. Once you have added your photo and/or moved on you will arrive at your FaceBook home page. As you will see, the information you entered appears here. It is not yet available for anyone else to see and will never be unless you grant FaceBook permission to show it to your friends and then it will only be available to those people you choose.
How to Use FaceBook
On your FaceBook page, you will find link across the top to everything you will need as you use FaceBook.
"Home" takes you to where you will find updates from those people with whom you are connected.
"Profile" will lead you to a screen where you can edit your FaceBook profile.
"Friends" will lead you to a screen that will help you connect with friends and family.
"Inbox" is where you will find emails and messages from your friends on FaceBook
Add friends as you begin to become more comfortable with the format of FaceBook. Don't be afraid to use FaceBook cautiously at first until you become comfortable with it. You've got lots of time to add pictures and find out all you can do with it.
GET STARTED USING FACEBOOK & ENJOY THE FUN!
Dan his wife Kirsten, own Lighthouse Homecare. In addition to healthcare, Dan is a national online media consultant whose clients range from web startups to major media companies.
Filed Under: Technology
Tags: Aging Population, Amp, Birth Date, Choice Sex, College Users, Ehow, Ema, Email, Facebook, Family And Friends, Grandmothers, Homecare, Internet Connection, Kirsten, Lighthouse, Old Friends, Same Time Period, Security Code, Security Purposes, Social Networking Sites
Trackback URL: https://www.50pluslife.com/2009/09/10/is-facebook-for-mothers-and-grandmothers-too/trackback/