September 10, 2009
Neglect in Childhood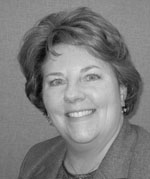 By Rondi Doyle
Director of Community Relations
Child Abuse Council
Child abuse encompasses many types of child mistreatment. One type of abuse that is often overlooked is neglect. Neglect is actually the most common of all types of child abuse. Since child abuse and neglect are definable in many different ways it is hard to have one clear definition for neglect. One definition that seemed to be the most universal is from www.helpguide.org. The website states, "Any recent act or failure to act on the part of a parent or caregiver, which results in death, serious physical or emotional harm, sexual abuse or exploitation, or an act or failure to act which presents an imminent risk of serious harm."
They also classify neglect as mild, moderate, or severe.
Mild – the Child Protective Services will most likely not be involved but community-based intervention is probably needed (e.g. failing to put child in a safety seat repeatedly.)
Moderate – a child may be frequently inadequately dresses for weather conditions. The Child Protective Services is usually and should be involved.
Severe – a child with a health problem like asthma is never treated and their health is deteriorating because of it. The Child Protective Services is usually and should be involved as well as legal action.
There are also different kinds of neglect. Physical neglect can include abandonment, expulsion, or shuttling.
Abandonment – desertion of child without reasonable care/supervision.
Expulsion – blatant refusal of custody, permanent or indefinite expulsion of a child from the home with out adequate care.
Shuttling – leaving the child in the custody of others repeatedly for the lack of concern on the part of the parent.
Other physical neglect – nutritional neglect (not providing food), clothing neglect (not dressed appropriately for weather conditions), and other neglect that compromises the safety of the child.
Other types of neglect include medical neglect and emotional neglect.
Medical – not treating a child for a particular illness (asthma)
Emotional – Inadequate nurturing or affection, permitted drug or alcohol abuse or other permitted maladaptive behavior.
According to the Child Maltreatment 2007, there were 794,000 reported cases of child abuse or neglect in the fiscal year 2007. Put another way, 10.6 children per 1,000 in the population suffer from abuse or neglect.
The effects of neglect may be harder to notice than other types of child abuse. You can learn to recognize signs of neglect and become involved in order to make a difference in the life of a child. Information on what to look for to detect neglect and ways to help intervene can be found at www.childwelfare.gov or www.helpguide.org.
For more information about the Child Abuse Council's prevention and education programs, you can visit us at www.childabuseqc.org , or contact me at rondid@childabuseqc.org.
Filed Under: Health & Wellness
Tags: Abuse And Neglect, Adequate Care, Child Abuse And Neglect, Child Abuse Council, Child Mistreatment, Child Neglect, Child Protective Services, Desertion, Emotional Harm, Emotional Neglect, Food Clothing, Imminent Risk, Many Different Ways, Medical Neglect, Physical Neglect, Reasonable Care, Safety Seat, Types Of Child Abuse, Types Of Neglect, Weather Conditions
Trackback URL: https://www.50pluslife.com/2009/09/10/neglect-in-childhood/trackback/