September 10, 2009
The Honor of Covering the Honor Flight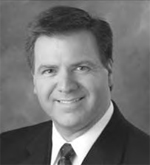 By Gary Metivier
For decades they have kept their memories and their emotions buried deep inside them. For many families of World War 2, veterans who lived through so much in the war, it is common not to know much about what their father or grandfather witnessed. Many of them have tried many times to get them to share their stories, but for a variety of very understandable reasons, the veterans chose to remain silent.
On hearing of the Quad Cities Honor Flight program starting, the program flies World War 2 veterans to D.C. to see the memorials (including the newer WW2 memorial) at no cost to them; I was very excited to be able to help tell their stories.
I wanted to sit down and talk with some veterans before they left on the historic flight. That way we would know each other by the time the trip would occur. It will also give us a chance to talk in private where they may be more comfortable sharing their stories. Honor Flight organizers, and overall really good guys, Bob Morrison and Terry Dell, helped me pick some veterans with varied backgrounds. My job was to use their stories to honor them—and hopefully infuse more interest in supporting the flight program throughout the community.
As I interviewed some veterans at their homes, I was glad to see family members there to support them. The sons and daughters tried to help by warning me that I may not get much from them, because they don't like talking about the war. I would end up getting more than all of them expected. One of the first men I talked to (I will not use names) started our conversation with this:
Gary: What touched you most about your World War 2 experience?
Veteran: I don't talk about the war—not even with my family.
Thankfully it didn't stop there. We talked for awhile—both on and off camera. We had a great conversation that slowly gave me a feel for what he lived with then, and has been living with for decades. His family listened from a safe distance. I gave a quick glance to see some of them crying over what they heard. Maybe those tears were just because finally their dad was getting this off his chest. Maybe it was realizing that he had been through something that forever changed him, something so bad—he felt he was protecting them and himself by not sharing.
On another occasion, the daughters of a veteran stood in a hallway out of view listening to us talk. Soon I could hear sobbing off in the distance. They left the room soon after.
After the interviews, several relatives told me they learned a lot about their dad just by listening to us talk. They were also very glad they were finally opening up. They now had a better understanding of the how war changed their family.
As the second honor flight was unloading from the airport, hundreds of greeters were there to welcome them home. One of them was the man who had never shared his story before. He stood there with a smile as a tear rolled down his cheek. He told me he wanted to be part of this, too. That he wanted to be a part of the honor that he had received months prior. Now he could accept his role, accept what all of the veterans did, to make this heroes welcome so important.
I learned a very important thing from the veterans on these two flights. They aren't just being humble by saying 'they were just doing their jobs'. In fact, some of them had jobs that meant witnessing things that would scar anyone. When you see a baby killed with a bayonet in front of you, when you see children starving and maimed living in the streets, and when your see your buddies killed all around you—–that is impossible to forget.
"I don't want to be called a hero," one veteran shared. "I just want to feel human again."
I'm hoping that veteran is seeing that he is a hero. He saw the worst of humankind and survived, he served his country doing his job to keep our country free, and he came home to start a family and a career. Most of us can only imagine what they have been through. But we all know, without that sacrifice, we would not be the same country we are today.
And, by the way, I have received letters from some of the veterans thanking us for helping to share their stories. Some of them open up even more in letters—telling me more about what they saw. Now, in the twilight of their lives—they are letting go. They are finally able to enjoy the tributes, the salutes from little children and adults alike, and the thanks from a community that is saying 'thank you' in the best way it can—with a trip on the Honor Flight.
Filed Under: History
Tags: Bob Morrison, Decades, Dell, Emotions, Family Members, Flight Program, Gl, Gla, Good Guys, Honor Flight, Memorials, Metivier, Organizers, Quad Cities, Safe Distance, Sons And Daughters, Understandable Reasons, Veteran, World War 2, World War 2 Veterans, Ww2 Memorial
Trackback URL: https://www.50pluslife.com/2009/09/10/the-honor-of-covering-the-honor-flight/trackback/