September 10, 2009
The Society of Certified Seniors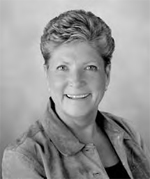 By Mary Schricker, SRES
Realtor – Ruhl&Ruhl Real Estate
One of the major accomplishments of the 20th century is that 30 years were added to life expectancy in the United States. A baby born in the US in 1900 could expect to live an average of 47 years. A baby born in 2000 can expect to live at least 77 years. Due to increased longevity today's seniors must plan for many more years of life than did older people in the past. Like life expectancy at birth, life expectancy at age 65 also improved over the last century. Americans who reached their 65th birthday in 2000 can expect to live an additional 17.9 years on average. Population aging is a global phenomenon. In 2000 there were about 606 million people ages 60 or older in the world, the equivalent of the entire current population of the United States, the United Kingdom, and the Netherlands combined.
What challenges lie ahead for seniors, their families, and those who offer their services to seniors?
This is the question I recently asked myself as I prepared to study for my Certified Senior Advisor designation.
What is the Society of Certified Senior Advisors?
Society of Certified Senior Advisors (SCSA) is the world's largest membership organization educating and certifying professionals who serve seniors. SCSA was founded in 1997 with the input of doctors, attorneys, gerontologists, accountants, financial planners and other experts who believed there was a need for standardized education and a credential for professionals who work with seniors. To remain members of SCSA, SCSAs are required to take continuing education that emphasizes ethics and volunteer service to seniors, as well as meet other requirements.
What is a Certified Senior Advisor?
A CSA is a professional who has specialized knowledge about aging and the important health, financial and social issues that affect the majority of seniors. All candidates must meet eligibility requirements which include education about senior issues and experience working with seniors, passing both a background check and the CSA exam, and signing the CSA Code of Professional Responsibility. A CSA who signs the code pledges to adhere to the standards of:
Competence
Honesty
Trustworthiness
Fairness
Professionalism
What does the CSA's educational program include?
CSAs are usually professionals in areas such as insurance, financial planning, real estate, law, health, home care, or the clergy. By successfully passing the challenging designation exam, CSAs demonstrate their specialized knowledge in five key areas:
Social aspects of aging
Health aspects of aging: physical and mental
Financial and legal aspects of aging
Government assistance for seniors
Ethical communication with seniors
SCSA provides its members with updates on leading-edge developments in the field of aging to continually expand the CSA's knowledge about working with seniors. When you work with a professional who has added the accredited CSA designation to his or her credentials, you know you are working with someone who has invested time and effort in learning about the things that are important to you.
In acquiring this designation I am proud to join a competent and caring group of Quad City professionals who are also committed to providing information and options that will enhance the quality of life and uphold the dignity of our seniors.
Filed Under: Finance, Health & Wellness
Tags: 65th Birthday, Accountants, Birth Life, Continuing Education, Csa, Designation, Eligibility Requirements, Expe, Financial Planners, Global Phenomenon, Important Health, Life Expectancy In The United States, Longevity, Membership Organization, Population Of The United States, Ruhl, Seniors, Social Issues, Sres, Volunteer Service
Trackback URL: https://www.50pluslife.com/2009/09/10/the-society-of-certified-seniors/trackback/