September 10, 2009
You cannot erase the memories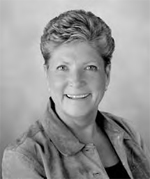 By Mary Schricker, SRES
Realtor – Ruhl&Ruhl Real Estate
As I visit the homes of senior clients who are contemplating selling, one of the things that many of them are most proud of is that they own their homes free and clear. They sometimes talk about when they "burned their mortgage." They purchased their home many years ago as a place to raise their family, worked hard to make the payments, and when that final payment was made, there was a great sense of pride that they had been able to provide a place of shelter for their family.
Webster's dictionary defines "home" as the place where a person lives; one's dwelling place. There is no mention of it being an investment, and yet that is how many people today perceive the purchase of a home. They see it as a way to invest money and see that investment appreciate. Of course, part of that is due to the fact that we live today in a much more transient society. It is important for someone who is purchasing a home to know that the investment they are making probably will not lose them money when they decide to sell. In the past few years, Quad City properties appreciated at the rate of 3-5 % a year; with that in mind, in order to break even on the sale of their home, buyers need to stay there at least three to four years. In today's market, appreciation is less than that, so it is important for buyers to think about how long they might be staying in a home before they make their final purchase. I realize none of us can look into the future, but it is certainly food for thought.
If you are a senior who has been in your home for many years, and you are looking at possibly selling, you are probably going to come out ahead no matter how you look at it. You probably paid significantly less for your home than its present value. So even if it is not worth what you thought it might be, you are ahead of the game. You most likely have many wonderful memories of events that took place in the home. You might have images of family sitting around the dining room table for holiday meals or maybe backyard barbecues with friends and neighbors. No matter what happens and where you decide to go, you cannot erase those memories.
If you are thinking you are ready to downsize or move into a senior community, there has never been a better time to make that move. Like many other parts of the country, the Quad City region has weathered some tough patches in the housing market, but to date the news is good. The first time home buyer tax incentive has certainly spurred on our market – good news for seniors who often live in just the kind of house that first time home buyer is looking for. If you are a younger senior looking for a condo or villa, there is plenty of inventory to choose from. Senior facilities are also offering good incentives for those choosing to rent, whether it be independent living or assisted living. The Quad Cities offers a wide range of options for seniors of any age, whether buying or renting is your choice. So if you have been sitting on the fence afraid to sell your house in a down market, wait no more. The Quad City market is a healthy one, and more than likely there is a buyer just waiting to buy your home and make their own memories.
Filed Under: Finance
Tags: Ahead, Amp, Break, Dictionary, Dwelling Place, Food For Thought, Game, Home Buyers, Investment, Market Appreciation, Mortgage, Present Value, Pride, Real Estate, Realtor, Ruhl, S Market, Sres, Webster, Wonderful Memories
Trackback URL: https://www.50pluslife.com/2009/09/10/you-cannot-erase-the-memories/trackback/