October 2, 2009
"Hey, ain't it good to know, you've got a friend?"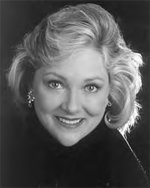 By Becky Lee Hinton
Director of Marketing
The Fountains Senior Living Community
James Taylor was absolutely correct; it IS good to know that you've got a friend. John Lennon and Paul McCartney were right on the money when they penned the words "Oh, I get by with a little help from my friends." And Burt Bacharach and his friend Carol Bayer Sager wrote, "In good times and bad times, I'll be on your side forevermore. That's what friends are for."
These are wonderful songs that extol the virtues of friendship and several recent studies suggest that socialization can actually help you to live a longer, happier and healthier life. Loneliness for a person of any age is a curse, but for an older person, it can be hazardous to their health. People who are withdrawn or isolated in their homes often succumb to depression, which in turn makes them susceptible to many diseases including malnutrition, heart disease, alcoholism, diabetes and perhaps, cancer. "But just as loneliness can destroy a person's life, socializing can save it. In a 13 year study published in 1999 of almost 3,000 senior citizens, Harvard researchers found that social activities such as playing bingo or attending church were as important to survival as regular exercise. That's right: when it comes to adding years to one's life, looking for bingo's O-62 is right up there with jogging'" states Chris Woolston of Consumer Health Interactive.
"The working hypothesis is that social engagement is what makes you mentally engaged," said Lisa F. Berkman, the study's senior author and director of the Harvard Center for Population and Development. What else is notable about the study is that seniors didn't have to be married or surrounded by extensive family to receive the positive benefits of social engagement. The importance lies in the many opportunities to connect with their contemporaries.
Seniors get more out of socializing than just a few extra years of life. Friendships, recreation and activities reduce stress, allow people to feel worthy and needed, and stimulate the mind. A recent report in the Annals of Internal Medicine20states that "Strong social contacts offer powerful protection against the mental declines that go along with aging. And having strong friendships can also add years to one's life."
The opportunity for socializing is the top benefit of senior living. Successful senior living is all about choice, dignity and quality of life. Active and socially engaging surroundings help residents to make those ever so important friendships that will help them to maintain their health and provide a strong sense of purpose.
At The Fountains Active Retirement Community, each day is filled with occasions to socialize. The Fountains provides opportunities designed for senior interests and health, including social and fitness activities, continuing education and other pursuits designed to keep one's mind sharp and body fit.
Food, Fun and Friendship-It's All Here at The Fountains. Senior living options at The Fountains include Independent Apartments, Assisted Living Residences, Dementia Memory Care Suites, Villas and Town Homes.
To learn more about the socialization opportunities offered at The Fountains, or to schedule your personal tour call Becky at (563) 332-5775 or (563) 676-6750.
Filed Under: Community, Retirement
Tags: Attending Church, Becky Lee, Burt Bacharach, Carol Bayer Sager, Chris Woolston, Consumer Health, Disease Alcoholism, Forevermore, Friend Carol, Friend John, Harvard Center, Harvard Researchers, Health Interactive, James Taylor, Lisa F Berkman, Little Help From My Friends, Senior Citizens, Social Engagement, Socialization, Working Hypothesis
Trackback URL: https://www.50pluslife.com/2009/10/02/%e2%80%9chey-ain%e2%80%99t-it-good-to-know-you%e2%80%99ve-got-a-friend%e2%80%9d/trackback/