October 2, 2009
"Wealth is back."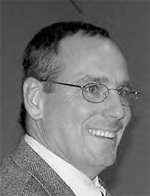 (Or is it?). What we're seeing. What does it mean for your senior retirement housing.
By Dan Dolan
Dan Dolan Homes
If you scour the writings of the financial "savants" like I do, you may have run into this pronouncement a few days ago by Morgan Housel writing in a September 18, 2009 MotleyFooI.Com online column. "Hey, we're rich again" he wrote. But added "Well, not quite" then he went on to cite the statistics relating to the improvement in household net worth that has taken place in recent months. We'll get to that in a minute.
For unless you've been visiting Mars since late 2007, you've seen plenty of evidence that household wealth has taken a nosedive. Whether it was the talk around the water cooler, or at the coffee counter at Starbucks, or in line at your favorite bank, you've heard your friends and neighbors lament the decline of their 401ks and/or their stock holdings. And just maybe your own nest egg got scrambled in the process. We saw\ that nervousness translated to consumer home buying attitudes, too. It was worse outside the Quad Cities, but we saw our share of caution creeping into senior buying habits here, as well.
Consumer confidence has doubled since February
But if you've talked to local Realtors lately or visited any of the recent "Parade" homes you've heard more optimistic chatter than was in evidence over the last 18 months or so. In fact, national consumer attitude surveys show consumer confidence has doubled since February. Locally, we are seeing that attitudinal turnaround translated into sales at our own open houses throughout the Quad Cities. Housel helps explain what has happened. Current aggregate household net worth of $53.1 trillion "is now about where it was in 2004-2005" he writes, "a period when everyone was excited about the powerful recovery taking hold after the post-9/11 recession. And we continued to see that escalate through 2007 before the fall of 2008. Granted, inflation has taken a not-so-insignificant bite since then" he adds. And that's the relevance of this story. And why it's important to you as it relates to your own senior housing outlook.
Run, don't walk to your new home choice
Here's why you should be looking to act now rather than later if new senior housing is in your plans.
Mortgage rates are still very favorable but no banker that I talk to expects them to stay there.
Inflation will continue to rear its ugly head pushing up land, materials and labor costs al of which will impact the cost of your retirement home.
Reverse mortgage rates are still very attractive and the new fixed rate RMs are
proving to be a very popular option for seniors above age 62.
The accelerating rate of buyers entering the senior pool in the coming months and years will put added pressure on prices and availability of senior housing.
The appeal of the Reverse Mortgage for purchase
The ability to buy a new town home for a modest one-time down payment that limits your ongoing cost of senior living is meeting the need of a growing number of retirees. By way of example, a 76-year-old couple or individual using a Reverse Mortgage for purchase can buy a $200,000 Dan Dolan town home for a one-time payment of about $65,000 with no further home payments ever. They own the home and can live there for as long as they care to with no further payments. They simply pay their normal real estate taxes, homeowner's insurance and association dues to cover lawn maintenance and snow removal. We estimate those costs at about $400 to $450 monthly for this price home.
Of course paying cash for the home or using traditional financing remain options for those who prefer. But the appeal of the reverse mortgage is that after using funds from the sale of the existing home to make the one-time payment on the new home, the buyer retains the excess cash from the sale of the existing home. Those remaining proceeds from the sale of the existing home are freed up and can be used for investments, savings, travel or otherwise as dictated by the owner's preference.
"Running out of money" no longer a risk
According to a recent visitor to our weekend open house, the fear associated with moving to an independent living facility is "what will I do when I run out of money?" For instance, the visitor felt they would walk away from the sale of their current home with about $100,000. After visiting a new independent living facility in their neighborhood they estimated that their available funds would run out after living there some 30 months or so–less than three years. After that, they weren't sure if or how they could cover the monthly cost. By comparison, by using a reverse mortgage to acquire a new town home, running out of money would not be an issue. In the example above, a buyer age 76 making their one-time payment of about $65,000 would be able to stay in their new home "forever" having only to pay taxes, insurance and association fees. Moreover, they would have cash left over from the sale of their current home.
More gracious living
Living space in their Dan Dolan town home is typically larger and more comfortable than available from many independent living facilities. The typical Dan Dolan villa-style ranch has everything on one floor. That includes 2 bedrooms, 2 baths, 2-car garage, large kitchen with adjoining pantry, laundry, large eating area, spacious living room, step-in shower, wider doorways and a full basement for storage. One visitor relocating from an independent living facility indicated she would no longer have to walk in the snow to get to her cold car parked outside. She loved the fact that our town home also had space for an office as well as guest accommodations. And everything is one floor and features no-step entry from the garage. And, of course, there would be no yard maintenance or need to shovel the winter snows.
In-home services available
The range of in-home services available in the community for those wanting it is varied, affordable and growing constantly. A wide range of community organizations offers on-demand in-home services ranging from meals, cleaning, specialized nursing, therapy, shopping, transportation, etc. Medicare or private insurance can cover a number of those activities. In addition, Dan Dolan homes now offer an optional "lifeline" service that notifies the homeowners' designees in case of an emergency.
Preservation of wealth important
As more seniors become familiar with the advantages of the Reverse Mortgage program for buying a new home, they are finding that it takes the fear out of their housing costs and helps to preserve the wealth they have worked their entire lives to achieve. It offers a comfort and assurance not available from ongoing monthly rentals that can go on indefinitely.
To help determine what it would cost you for your senior housing using a reverse mortgage, call me at 570-1460 or call Don Gibeault at 650-8007. Also, visit one of our open houses over the weekend for full information and to see what your new retirement housing can look like. Our model home in Davenport is across from Fareway Market off 53rd St. is open Saturday and Sunday 1 to 4 PM. We are also open in Blue Grass and Muscatine. Call me for actual open times. And visit us on the web at www.dandolanhomes.com.
Dan Dolan Homes
Dan Dolan 570-1460
Don Gibeault 650-8007
Filed Under: Finance
Tags: 401ks, Attitude Surveys, Buying Habits, Consumer Confidence, Dolan, Favorite Bank, Friends And Neighbors, Household Wealth, Housel, Local Realtors, Nervousness, Nest Egg, Net Worth, Nosedive, Pronouncement, Quad Cities, Retirement Housing, Savants, Stock Holdings, Water Cooler
Trackback URL: https://www.50pluslife.com/2009/10/02/%e2%80%9cwealth-is-back-%e2%80%9d/trackback/