October 2, 2009
Family is Important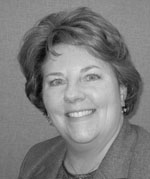 By Rondi Doyle
Director of Community Relations
Child Abuse Council
As a child, do you remember traditions you did with your family? Maybe your family visited a pumpkin patch or made s'mores around a campfire. If you have fond memories of family traditions, you know how important they are.
As both grandparent and parent, you have the chance to continue traditions that the children enjoy. Or, you might want to start some new traditions with the grandkids. Maybe it's a trip to the library once a week. Or, it could be a bike ride in the park. Or, eat dinner by candlelight.
Effective traditions promote a sense of identity and a feeling of belonging. They also promote a feeling of safety and security within the family by providing a predictable and familiar experience. Family members have something to look forward to, which gives them a sense of assurance in a hectic and ever-changing world.
As autumn approaches, start talking to your kids and grandkids about activities you can do together. And, they don't have to cost extra money. Simple activities can become fun and exciting ways to be together. Here are a few ideas:
• Take a hayrack ride.
• Play in a pile of leaves.
• Plan and prepare a special meal together.
• Visit a farmer's market.
• Have pizza and movie night at home.
• Bake homemade cookies.
• Look for the constellations called the Big Dipper and the Little Dipper
• Tell a story every night before bed.
What is important is the tradition is a shared activity that you do with your family year after year. Traditions can be something family members look forward to each year and can be handed down to generations to come.
Take some time to talk about your autumn plans. Who knows, maybe some of these activities will become traditions in your family. Remember, autumn-time living with family traditions can be some of the best memories for years to come.
For more information about the Child Abuse Council's prevention and education programs, you can visit us at www.childabuseqc.org, or contact me at rondid@childabuseqc.org.
Filed Under: Health & Wellness, Personal Growth
Tags: Autumn Approaches, Autumn Time, Big Dipper, Bike Ride, Candlelight, Child Abuse Council, Community Relations, Constellations, Experience Family, Extra Money, Family Traditions, Fond Memories, Grandkids, Homemade Cookies, Little Dipper, Mores, Pile Of Leaves, Pumpkin Patch, S Market, Trip To The Library
Trackback URL: https://www.50pluslife.com/2009/10/02/family-is-important/trackback/