October 2, 2009
Home Care or Assisted Living?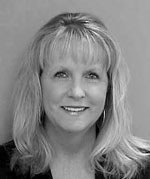 By Carla Popp, RN, BSN, MBA
Trinity VNHA
Director, Private Duty & Community Services
Making the decision to stay at home or move to a senior living community is one of the most important decisions seniors can make. In fact, the decision making process can seem overwhelming at times. There are multiple resources available on the Internet to help us decide, however working directly with a senior living community and/or home care agency is highly recommended.
In the past 20 years, we have seen many new senior living communities and home care agencies come to the Quad Cities and surrounding areas. Currently there about 22 senior living communities in the region and they are all bursting with amenities. We are also fortunate to have an abundance of home care agencies, all with the same goal in mind of keeping the senior safe and independent at home.
One of the first things to do when pondering a move to a senior living community would to step back and look at the big picture. Ask yourself what your short term and long term goals are. Are they the same as they used to be or have they changed over the years? As we age, our purpose in life changes as we tend to view things in a different way. What is important to us now may not be important to us when we are older.
How we feel can play a major role in helping us to determine where we want to live. It takes a lot of energy to keep up a house. We get tired of dealing with lawn care and snow removal along with all the things that can go wrong with a house. Many seniors begin to feel overwhelmed with the responsibility of keeping up a home. On the other hand, many enjoy the tasks associated with home ownership and all that goes along with it.
When health issues begin to surface, many seniors may feel they need some help in the home. Help is available for things as simple as grocery shopping and companionship. There can also be time periods when more help is needed for activities of daily living (ADL's) such as meal preparation and personal care. Home care offers the perfect solution for all situations when any level of help is needed and home is where you want to be.
Whether the choice to stay at home or relocate to a senior living community is simple or complex, one thing that everyone will need to consider is finances. Medicare does not pay for care that is needed to help keep you at home for long periods of time. Certain individuals may qualify for state waiver programs that can offer assistance with ADL's. There are costs associated with moving into senior living communities; however the monthly charge may not include assistance with ADL's.
The bottom line when considering whether to stay at home or move to senior living is that you and your family are comfortable with your decision. Seniors tend to view moving to a senior living community as "giving up" their independence. Actually the opposite can be true in most cases because the burden of caring for a home has been lifted. This will often times leave seniors free to travel or take up hobbies that they didn't have time for before.
Seven things to keep in mind when deciding to stay or move are:
1. Look at the big picture
2. Understand your options
3. Set your goals
4. Consider your health
5. Assess your care needs
6. Know your finances
7. Talk with your family.
Filed Under: Retirement
Tags: Assisted Living, Big Picture, Carla, Companionship, Goal In Mind, Grocery Shopping, Health Issues, Home Ownership, Important Decisions, Lawn Care, Life Changes, Multiple Resources, Popp, Private Duty, Purpose In Life, Quad Cities, Rn Bsn, Snow Removal, Term Goals, Time Periods
Trackback URL: https://www.50pluslife.com/2009/10/02/home-care-or-assisted-living/trackback/