October 2, 2009
How Do You Take Care of Your Parents?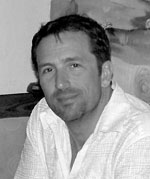 By Dan Adams
Lighthouse Homecare
I admit I am an internet junkie. One site that I use often is extremely helpful. This site is EHow (http://www.ehow.com). It's tagline is "just about how to do everything." About the time I needed to write this article, I went to EHow and typed in the question "how do you take care of your parents?". Here is the answer in its entirety and it is copied directly from the website. I think many of us could write an article based on our own experiences, but this one seemed to be so appropriate that I would rather not take away, change or add to these steps.
Step 1: Accept your parent for the way they are now. My dad is not the same person who he was when I was growing up. I don't like that, but I have to accept that. He will never be the way that he use to be.
Step 2: Understand what your parent can and can't do. My dad can't do many of the things that he used to easily do. I have to show him where to sign his name on the credit card slip when he uses his credit card. He still writes checks well; My brother or I just double-check the amount.
Step 3: Keep things simple. Work within their limitations. Cable TV confuses my dad. When he was in his prime, he was an electronics whiz. However, regardless of how many times I show him the online TV listings menu or other options, it is just not to be a part of his world. I write down the station numbers of the stations that he enjoys. When he wants to watch TV, he'll enter those stations. If nothing is on to his liking, he'll listen to his transistor radio. He understands checks, but doesn't understand his debit card. I tried to explain the concept to him a few times, but like cable TV, it is not meant to be part of his world. His credit card and checks work fine for him. We don't use the debit card.
Step 4: Understand your parent's feelings and how they have changed. When my dad was younger, he was very independent. Now, he needs acceptance. My dad lives with me since he broke his hip. When we watch TV at night, he'll ask if he can go to bed early. He likes to stay up as long as I do (I'm a night owl) but he gets tired. I tell him it is fine. Whenever he does something, he'll ask if he does a good job. I always tell him he does.I've noticed that schedules are very important to my dad. When he was younger, he was more flexible. Now on a Friday night, he'll ask me what time I'm sleeping till on Saturday morning. I like to joke and say whenever, it's the weekend. However, I've learned it is best to give him a time otherwise he'll worry.
Step 5: It is OK to get angry – just remember to apologize.
At times I get angry and yell. I don't like to, but we all have those buttons that we don't like pushed. I'll always apologize even if it is not my fault.
Step 6: Enjoy the time you have with your parent.
Filed Under: Health & Wellness, Retirement
Tags: Brother, Cable Tv, Checks, Credit Card, Dad, Debit Card, Experiences, Feelings, Internet Junkie, Lighthouse, Liking, Parents, Station Numbers, Step 2, Step 3, Tagline, Transistor Radio, Tv Listings, Whiz
Trackback URL: https://www.50pluslife.com/2009/10/02/how-do-you-take-care-of-your-parents/trackback/