October 2, 2009
Seniors Support Children's Book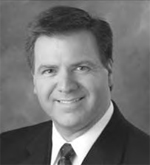 By Gary Metivier
I had a feeling when we were starting with my first children's book, "Willie's Wagon," that there would be interest from moms, dads, children and schools. That interest continued to grow when I came out with the second Willie's Wagon Adventure- "A Hog Ate My Homework!" In fact, so much interest, I have now visited more that 100 schools in the area sharing the messages in the books.
But it was grandmas that were our first big book fans. Finding a local book that has some important moral and ethical lessons—and supports something like sending children to cancer camp-struck a cord with this community. Now that same community is reaching out in other ways.
Recently, I have been getting invitations to talk with groups of seniors. I had a wonderful luncheon with a group called LIFT just a few days ago. That is a program put together by Runge to help people dealing with a loss get together in a social environment. I was moved by their kindness, compassion and support for each other and the community through
various projects and events.
I have also been getting more and more requests to visit retirement communities. My son Adam – the eight-year-old inspiration behind writing the books—joined me at Silvercrest in Davenport. We shared a video of the cancer camp we are supporting, talked about how it all started—and yes, brought in Frankie, the pot-bellied pig, to say 'hi'. Afterwards, we sold just about every book we brought in! That has been the case at most of the places we have been visiting. This community has already helped generate tens of thousands of dollars to support the Heart Connection Cancer Camp!
Garner Farms welcomed us in too to talk with their assisted living members. Adam joined me there too. I think he is learning how to steal the limelight from his dad! He really enjoys meeting and talking to our seniors. And I can tell by the sparkle and their eyes that many of them enjoy seeing a little boy full of energy proudly showing how he is making a difference.
Our senior community is just another reminder to me of why my family decided to call the Quad Cities "home" more than a decade ago. They are the backbone of where we have been, where we are and where we are going. I continue to get invitations from Clinton to Prophetstown, from Aledo to Dewitt—and I plan to visit as many as I can. I welcome your group to contact us about a visit too.
We have a simple goal that has lead us for the past 2 years—to inspire healthy kids to make a difference, while supporting sick children along the way. And if we can brighten the day a bit for our seniors along the way—that's a big bonus!
To see some videos of what we are about visit www.willieswagon.com or send me an email at gary@willieswagon.com.
Tags: Assisted Living, Book Fans, Cancer Camp, Compassion, Davenport, Grandmas, Heart Connection, Hog, Kindness, Limelight, Luncheon, Metivier, Pot Bellied Pig, Retirement Communities, Runge, Silvercrest, Social Environment, Son Adam, Sparkle, Thousands Of Dollars
Trackback URL: https://www.50pluslife.com/2009/10/02/seniors-support-children%e2%80%99s-book/trackback/