October 2, 2009
Take Action – Take Control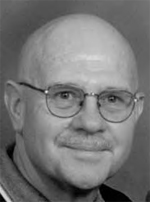 By Richard J. Schillig, CLU, ChFC, LUTCF
Independent Insurance and Financial Advisor
What a rollercoaster ride on the Stock and Mutual Fund markets. Let's take action and take control of this volatility. Is that possible, you ask? Can we protect our valuable retirement money that is in retirement plans such as IRAs, 401ks, 403bs, and 457 plans from the volatility of the stock and mutual fund markets? Remember all of these plans may be funded with either individual stock, mutual funds, fixed dollar assets such as savings accounts and certificates of deposit and others including real estate. BUT – in my opinion – too many retired people or pre-retired people do not take control by not taking action. Instead too many sit and wait for something good to happen.
Let's talk about some options that may allow you to exercise control AND make something good happen. First – if you are a baby boomer – not yet retired – make sure you check into your retirement plan to see if you have an opportunity for an In-Service distribution. Wow – that's a biggie! There are many companies here in Quad Cities that offer that provision – an In-Service distribution. What does that mean? An In-Service distribution allows you to rollover a portion of your current retirement money that may now be in a 401K, simple IRA, or other retirement plan previously mentioned – 457, 403b, etc. while you are still employed. IF the plan allows you to take this In-Service distribution, you have a huge advantage in getting control of the roller coaster. In-Service distributions allow you to take a portion of retirement money out of the plan – and rollover to an IRA plan. When you do this – you accomplish not having all your eggs in one basket. That's an important one. Don't put all you eggs in one basket…remember always hearing that statement? This strategy is a simple one but in my opinion not taken advantage of. Take control of the market by taking action. What is that action today? Find out if your retirement plan allows for In Service Distributions. Call the 800 number of your quarterly retirement statement – you probably just received a quarterly statement for the 3rd quarter of 2009, ending Sept 30. Take control by taking this action.
There are many – I repeat many – retirement plans that offer In-Service distributions. BUT not all do – to find out if your plan offers this very attractive option, call the 800 number on your statement, check the plan's website. Call your HR department. If you are uncertain – call us at RJS and Associates, Inc. call us during the week at 563.332.2200 or check out our website www.rjsinconline.com – send us an email. We are here to serve. We are here to help you develop strategies to manage and protect assets. Taking this step – find out if your plan offers an In-Service distribution or rollover. Diversify your retirement money – don't keep all your eggs in one basket.
Now – the question remains – once we know the retirement plan offers In-Service distributions and we implement the rollover to our own individual retirement account IRA – what do we do with that individual IRA? Remember the risk we are attempting to protect – the risk is with stocks and mutual-fund declines.
Funding the new rollover IRA with fixed or fixed index annuity plans frees up this portion of the retirement plan from market declines. That's another biggie!! You are now more diversified by taking this step, and you can be much more safe with these assets by taking advantage of fixed and/or index annuities. What a benefit!!! Folks – that is taking control by taking action. The action is first determining if your retirement plan offers In-Service distributions. Then the action is determining if this action is right for you.
Once we have the In-Service Distribution completed, we continue with our original retirement plan, PLUS we now have an additional retirement plan, an IRA. We have the flexibility of converting that Traditional IRA into a Roth IRA.
Roth IRA's, like traditional IRA's. remain income tax deferred. Roth IRA's may be invested or funded with a variety of financial products. Our emphasis to keep the IRA safe from market volatility – is to fund this retirement money with a fixed or fixed-index annuity. By taking that action, the IRA is protected from stock and mutual fund loses.
Will you take that step next week? Take control by taking action. Determine the appropriateness of using these two strategies…. In-Service distributions and Roth Conversions. Also check out our ad to obtain the no cost booklet, "What every IRA owner should know."
Tags: 457 Plans, Baby Boomer, Biggie, Certificates Of Deposit, Clu Chfc, Eggs In One Basket, Including Real Estate, Independent Insurance, Ira Plan, Lutcf, One Don, Quad Cities, Retirement Money, Retirement Plan, Roller Coaster, Rollercoaster Ride, Schillig, Service Distribution, Simple Ira, Volatility
Trackback URL: https://www.50pluslife.com/2009/10/02/take-action-%e2%80%93-take-control/trackback/