November 4, 2009
NEWS FOR YOU….from the Iowa D.O.T.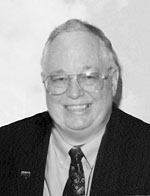 Iowa Department of Transportation

Watch for this new and infromative article for your enjoyment each month beginning with the December issue of 50+ Lifestyles.
IA Driver's License… A Happy Event
By Russ Myers
Yep, it was time to renew my IA Driver's License. Only this time it had not been expired for over a year, so I just had to take the Vision Test. It had been 5 years since my last visit to the Driver's License Services office on W. Kimberly Road in Davenport. This time, the Rental Clerk at Home Depot in Bettendorf jogged my memory when I had to show my license. Sure enough, it was expired. This time it was only expired for a few months. Last time, I was flying out of O'Hare Airport when the ticket counter lady made a big red X on my ticket. That began about an hour of very intense scrutiny by security just because my license was expired. Thought I would never do that again…. Wrong!
The Driver's License Services office in Davenport had really changed and very much for the better. No more standing in line because now they are very electronic. As you enter, the service person at the first desk looks at your license or information you have and gives you a small ticket that corresponds with the number, position and Driver's License Officer you will see. First, you get to sit down and the wait is just not very long at all. A computer voiced gentleman tells you when and where to go to get your license. This information is placed on a screen so if you don't hear the computer guy quite so well, you can look for your number and position on the computer screens above each station. Debra Carney, Driver's License Supervisor at this office keeps everything moving so no one has to wait very long and they are always greeted with a smile. Only problem I could see was the final product when my picture was placed on my new license. Was that REALLY me in that photo? Maybe at age 69 it just could be…all this and the pleasant, intelligent officers made my visit to this office a Happy Event.
Beginning in December, each month 50+ Lifestyles will feature an interesting and informative article written by Debra Carney. Iowa takes senior citizen driver's licensing very seriously, and there are many items you need to know about and some changes that may take place for all drivers in the future. Watch for this new series of articles we are sure you will enjoy!
Have a great November and Thanksgiving. Check your license to see if you, too, might be expired.
Filed Under: News
Tags: Bettendorf, Carney, Computer Guy, Computer Screens, Davenport, Department Of Transportation, Gentleman, Happy Event, Home Depot, Intense Scrutiny, Iowa Department Of Transportation, Kimberly Road, Lifestyles, Number Position, O Hare Airport, Red X, Russ Myers, Service Person, Ticket Counter, Vision Test
Trackback URL: https://www.50pluslife.com/2009/11/04/news-for-you-from-the-iowa-d-o-t/trackback/