November 4, 2009
What an AG-Xperience!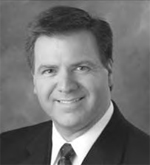 By Gary Metivier
Many of us drive by corn and soybean fields everyday—but in our busy world we don't always have the chance to talk to our children about it. That is where ag in the classroom comes in.
The brakes of the buses grinding to a halt were the first sounds. The swoosh sound that followed forced the bus doors open. And then, there they were—hundreds of Quad City kids heading straight for us!
"The students are here," said Kristen Veto, the fantastic education person (not her technical title) at John Deere Commons. "Everyone to their positions."
My position was in a room by the metro stop. The event was AgXPerience, the brain child of DeAnne Bloomberg and The Rock Island County Farm Bureau.
"We started AgXPerience five years ago in response to the rising interest in visiting a farm by teachers and their classrooms." Bloomberg explains. "The teachers were growing more interested in agriculture because of their involvement in our Ag in the Classroom supplemental material."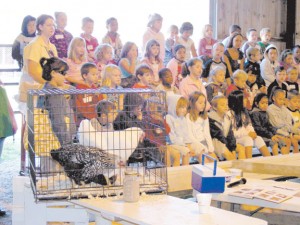 That is where I come in with my children's book, A Hog Ate My Homework! DeAnne was not only my extra set of eyes checking my ag stats before I went to press, but she also shared my work with her contacts at the state level of ag in the classroom. Those creative folk came up with a lesson plan around my book. From art projects of making a wagon like Willie's, to math problems based on recipes from the chapter on making pie, a full series of interactive materials all drawn from my little book! (You can see the lessons on the ag in the classroom link at the top of my website www.willieswagon.com)
"Our membership feels very strongly that today's students need to understand why we need farmers," Bloomberg added.
You may be surprised to hear some of the things the children say to me when I present the story of a little boy that discovers how farmers feed the world. Many of us drive by corn and soybean fields everyday—but in our busy world we don't always have the chance to talk to our children about it. That is where ag in the classroom comes in.
"Students and teachers are just in awe of how much work goes into growing a crop or raising an animal," Bloomberg said. That is one of the reasons I wrote my book, and built a school presentation plan around the idea of hard work and the rewards that come from it.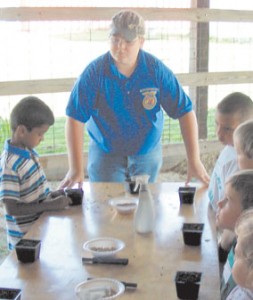 But, as we know, if we suggest to our elementary students that they are about to LEARN LESSONS or are about to be TAUGHT SOMETHING—their interest can wane or disappear entirely. That is when it is time to bring out the big guns——–THE PIG!
In these pages I have written about presenting at schools and even at retirement communities and churches with my pet pig Frankie. She can't make it to every event—but she was at AgXPerience! After four hours of presenting, you can bet I was concerned that even though she had had some breaks along the way, there was a very good chance my pet pig just may relieve herself at any time! She made it through, and she helped the children 'learn lessons' without even knowing it! They will also never forget the pig they met and touched, and for a moment chased around part of the John Deere Commons complex!
Of course, most of AgXPerience is certainly not about me. I was like one booth in a farmer's market. The volunteers and staff of both John Deere and the Farm Bureau did an incredible job organizing, handling and surviving busloads of kids from school all over the area. Half of the 400 or so went to the farm first and then to John Deere Commons. Then they made the big switch. The children took home lessons they will never forget—an experience that will last a lifetime.
Filed Under: Community, Featured, News
Tags: Ag In The Classroom, Art Projects, Bloomberg, Brain Child, Bus Doors, Buses, City Kids, Classroom Link, County Farm Bureau, Creative Folk, Hog, Interactive Materials, John Deere, John Deere Commons, Lesson Plan, Math Problems, Soybean Fields, Supplemental Material, Swoosh, Xperience
Trackback URL: https://www.50pluslife.com/2009/11/04/what-an-ag-xperience/trackback/