December 9, 2009
$6,000+/- and another $6,500
$6,000+/- and another $6,500. Now that can make a new Davenport home a really good deal for seniors. And there's more!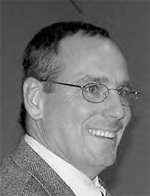 By Dan Dolan
Dan Dolan Homes
The $8,000 federal tax incentive for first time home buyers had many seniors wishing that they were first-time home buyers again. And combined with the Davenport Now tax incentive for the purchase of a new home in Davenport, that had many seniors asking how they could qualify for both. And in fact, we know of at least one senior couple who did exactly that, much to the envy of their many friends. But most of the buyers we know happily settled for the Davenport Now incentive. At least until the new $6,500 federal incentive was enacted recently for anyone who buys a new home from now until April 30, 2010. By acting now rather than a year from now they can take in some serious cash.
But there's added incentives
We're estimating that a senior who buys a new $200,000 Dan Dolan town home in Davenport will pocket a total of some $12,500 or so from the combined incentives now being offered. And more expensive homes will receive even more from the Davenport incentive. Now that's what some of us would consider "serious money" because it can cover the many costs associated with the new move. Like maybe dad's new 60-inch HDTV. And perhaps mom's new chair with built-in massages for the aching back and neck and the heated seat for added winter comfort.
But the current low mortgage rates are also a significant factor here as well–even if the senior buyer has no plans to finance their own new home. In all likelihood, the family buying the senior's home will require financing and the lower the mortgage rate the more potential buyers qualify for the mortgage. More buyers mean a more vibrant market and usually faster real estate sales. Conversely, everyone I talk to feels that mortgage rates will go higher as inflation rears its ugly head and current government spending programs could well accelerate that trend. The message here is that taking action to buy that new housing now:
1. Could put some $12,000 or so in your pocket
2. Could take advantage of current low mortgage rates for the buyer of your existing home.
And for seniors giving thought to using a reverse mortgage to facilitate the purchase of a new home, lower mortgage rates are favorable to the size of t he down payment required for the purchase. Again, the lower the mortgage rates the lower the down payment.
Rising home prices could be just around the corner
I know that seems improbable in the environment of lower home sales and the financial turmoil the nation has experienced in the last year or so. And until we see some light at the end of the tunnel current prices may seem safe. However, anyone monitoring farm land prices in the area recently will note the high prices being quoted and those prices get reflected in what builders have to pay for their land to build on. No one that I know predicts lower new home prices for the Quad Cities area in the near future.
To buy now or to buy later. That is the question
Visitors to my weekly open houses in the area have heard me repeat frequently that the best time to buy a new home was yesterday. The next best time is today. And with the current incentives being offered to new home buyers—especially in Davenport—now is truly the best time to buy. It takes a long time to save the $12,000 or so available in incentives currently. And combined with prevailing low mortgage rates and the threat of inflation with rising home prices, seniors acting now to secure their retirement housing will benefit greatly from the current buying environment.
Dan Dolan Homes are open weekends for your convenience in Davenport, Blue Grass, Muscatine, LeClaire and Clinton. Call me at 563-570-1460 for open times or visit with Don Gibeault at Northwest Circle Saturdays and Sundays 1 – 4 PM. Northwest Circle is located north of 53rd St. in Davenport across from Fareway Market.
Filed Under: Finance
Tags: Aching Back, Davenport, Dolan, Federal Tax, First Time Home, First Time Home Buyers, Government Spending Programs, Heated Seat, Low Mortgage, Massages, Mortgage Rate, Mortgage Rates, Real Estate Sales, Senior Buyer, Serious Money, Tax Incentive, Time Home Buyers, Ugly Head, Vibrant Market, Winter Comfort
Trackback URL: https://www.50pluslife.com/2009/12/09/6000-and-another-6500/trackback/