December 9, 2009
H1N1 Virus Vaccine – Not if you are older than 64!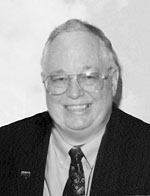 By Russ Myers
Many thanks to the great people who work at the Scott County Health Dept. I sent an e-mail message last week; then I received a phone call from them within a matter of hours. I know how busy those people are with all the calls about the flu and other healthcare questions. However, they still took time to call me and discuss my questions about availability of the H1N1 vaccine for older persons. At that time they were to meet with the Medical Director to see if there were any changes in the qualifications for receiving the vaccine. On Monday, I checked on their neat website, but to my dismay the vaccine was only available to seniors age 64 or younger with certain medical conditions.
I was once again left off the list, AND, my friends, so were you if you are over 64!
Here is a copy of info from CDC about H1N1: During the week of October 25-31, 2009, influenza activity remained high in the United States as reported in FluView – http://www.cdc.gov/h1n1flu/updates/us/. Flu activity is widespread in 48 states. Nationally, visits to doctors for influenza-like illness declined slightly from last week but are still very high. Flu-related hospitalizations and deaths continue to increase and are very high nation-wide compared to what is expected for this time of year.
I think I remember a news item on NBC, stating the terrorists in Cuba in our prison were getting the vaccine, but not Americans over age 64. Isn't that just a kick in the pants? Maybe soon they will change their qualifications BEFORE we older persons get the flu and won't need it anymore.
What are we to do when the terrorists drop some terrible airborne disease on us? We cannot even make enough vaccine to protect us from the flu. Hope we never find out!
Editor's Note: A friend of mine is also concerned about not being able
to get the vaccine. She told me that she is asthmatic and has COPD,
yet she is not considered "high risk" because she is over 64. She, too,
is concerned.
Filed Under: Community, Health & Wellness
Tags: 48 States, Airborne Disease, Cdc, County Health Dept, Dismay, E Mail, Flu, Healthcare Questions, High Risk, Influenza, Influenza Activity, Mail Message, Many Thanks, Medical Conditions, Medical Director, Neat Website, News Item, Russ Myers, Time Of Year, Virus Vaccine
Trackback URL: https://www.50pluslife.com/2009/12/09/h1n1-virus-vaccine-not-if-you-are-older-than-64/trackback/