December 9, 2009
On The Go With Joe Hutter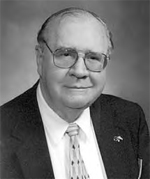 Seniors And Law
Enforcement Together (SALT)
By Joe Hutter
Merry Christmas to all…..
We made another year. Thank the Lord and your doctor. Healthcare this year has been a hot topic, but the Medicare fraud should be even hotter. We need to help catch the people who cheat or steal billions of dollars from the Medicare Program. Three brothers in Miami, Florida were convicted of fraud last year, stealing $84 million from Medicare. Then there were 53 people in Detroit, Miami and Denver who got $56 million. It goes on and on. I will have more on this crime next year, but if you suspect anything wrong with your bills, call 1-800-447-8477.
There is no meeting this month for our Seniors And Law enforcement Together (SALT) group, but we will meet January 27, 2010, at 9:30 a.m. at CASI in Davenport. No committees to be on, no dues to pay just come with ideas or without! What should we do to help seniors in 2010?
On December 10th the City of Bettendorf will be having Senior Evening at the Q.C. Waterfront Convention Center starting at 7 p.m. Stop by and if you have any questions, call Christy Davis at 344-4015, at the Bettendorf Police Department.
Remember if it sounds too good to be true – be careful. Check it out. Give to local charities or to a group you know, not just to someone on the telephone. Do NOT give personal information over the telephone at
anytime.
The members of the SALT Program, RSVP and the Scott County
sheriff's Office wish you and yours a very happy holiday and a healthy new year!
Take care.
Tags: Bettendorf Police Department, Billions Of Dollars, Charities, Christy Davis, Committees, County Sheriff, Davenport, Happy Holiday, Hot Topic, Hutter, January 27, Law Enforcement, Medicare, Medicare Fraud, Medicare Program, Merry Christmas, Miami Florida, New Year, Rsvp, Seniors
Trackback URL: https://www.50pluslife.com/2009/12/09/on-the-go-with-joe-hutter-5/trackback/