December 9, 2009
What a ride with Willie's Wagon
Hoping to inspire children – the children are in turn inspiring me!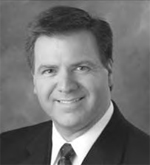 By Gary Metivier
Willie's Wagon has been taking me on a ride I will never forget.
For the last ten years I have been searching for my own way to reach out to sick children in our community. I have worked closely with the March of Dimes, the American heart Association and other very deserving organizations. But I wanted to find something that was uniquely my own. I found that something when I decided, about a year ago today, to put pen to paper (actually fingers to keyboard) and try to write my first children's book. My two young sons helped me develop the storyline.
After many months, many revisions, and many close calls with tossing it all away—I finally have a story I can proudly give to some special children and share with you.
"Willie's Wagon" is a story about a bored little boy who discovers something about himself when he finds an old, worn wagon that sparks his imagination. The first grader learns that doing something for someone else can bring a smile, not just to them, but to you too. That is the same feeling I am getting as I am invited to communities this season to share the story.
In Burlington last fall I met a little girl recovering from cancer at the mall. Her short-cropped hair was starting to fill a head that not long ago was bald due to the cancer treatments she had undergone. Her words were simple, yet they struck a direct blow to my heart, "I don't have my cancer anymore. But I would still like a copy of Willie's Wagon." She got her copy. I got much more than I bargained for. Her story is one of many.
All of us have been touched in some way by cancer. But there is something about a sick child that has always touched me in ways I cannot fully understand.
When I sign the books at a number of community events, I add a smiley face. That smile is meant to represent what each sale means for sick children in the QCA who, because of your support, will get the chance to enjoy an experience that for many will be cherished for a lifetime.
Portions of the proceeds will send area kids from Iowa and Illinois to The Heart Connection's Cancer Camp. This camp has doctors and nurses who are there to make sure children fighting cancer, and those who are recovering from their fight, can have one week to enjoy the types of activities other kids enjoy at camp. Although the conversation in the cabin bunks may focus on the last chemo treatment they had, or when they first started losing their hair, they also talk about pranks, share scary stories and giggle over silly jokes.
"Willie's Wagon" became a regional best seller—selling more than 20,000 copies locally in the past two years. Young readers were clamoring for more. So, Willie and I went back to work and came up with the second in the series "A Hog Ate My Homework!"
In "HOG' Willie discovers that farming isn't as easy as he thought it would be. He also sees first hand how neighbors help neighbors and that there is a good deal of pride in a job well done. His wagon of course helps him once again. "Hog" has sold 9,000 books in the past year—and is also a bestseller.
The most rewarding part is that we are inspiring a lot of young readers and helping raise tens of thousands of dollars to help kids. That's what I call an adventure!
We hope you join us on the bandwagon— "Willie's Wagon." You can get signed copies at Borders or Barnes and Noble in Davenport or on our website www.willieswagon.com.
Happy holidays!
Filed Under: Community, Personal Growth
Tags: American Heart Association, Burlington, Cancer Treatments, Close Calls, Deserving Organizations, Fingers, Imagination, Keyboard, Last Ten Years, Little Girl, March Of Dimes, Metivier, Pen To Paper, Qca, Revisions, Sick Child, Sick Children, Smile, Smiley Face, Year Ago Today
Trackback URL: https://www.50pluslife.com/2009/12/09/what-a-ride-with-willie%e2%80%99s-wagon/trackback/