December 9, 2009
Winding Stream Spa Wins Awards
Winding Stream Spa at Meskwaki Bingo Casino Hotel wins awards and adds more pedicure stations.



The exclusive Winding Stream Spa at Meskwaki in Tama was one of the area's best kept secrets; but word of its elegant design, top shelf service, and reasonable prices has been spreading.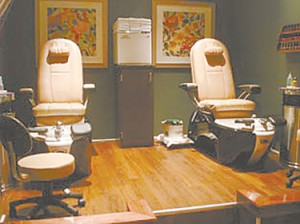 The Winding Stream opened its doors in May of 2007 to provide local residents and Casino/Convention Center guests a destination style spa; offering world class treatments at extremely affordable prices. "We want guests to be able to afford to add quality to their lives," said Todd Ruszkowski, Spa Manager.
The concept was effective; the Winding Stream has already been awarded two consecutive Blue Ribbon Reader's Choice Awards as Best Native American Casino Spa in Iowa by Midwest Gaming & Travel Magazine. They were also voted Best of the Best Day Spa 2008 and 2009, and were donned Best-of-the-Best Therapists 2009 by the Marshalltown Times Republican.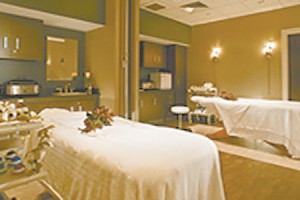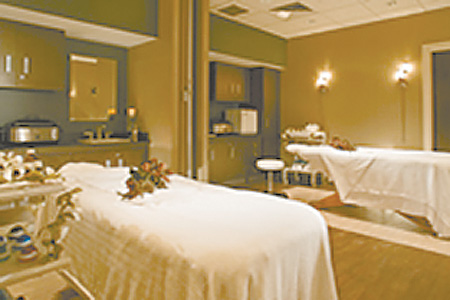 As the spa grew in popularity, they added more staff and equipment. Two beautiful throne like pedicure footbaths were recently installed to keep up with demand. Friends can now share the pedicure experience together, and the second station also helps accommodate group bookings such as birthday, bridal, and local business holiday parties.
The Winding Stream is offering a 20% discount on all pedicures now through December 30th, 2009. Guests can call 800-728-4263, extension 1437, to reach Spa Scheduling.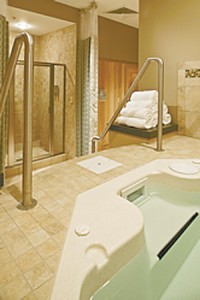 Filed Under: Health & Wellness, News
Tags: Best Kept Secrets, Bingo Casino, Blue Ribbon, Casino Hotel, Casino Spa, Choice Awards, Day Spa, Elegant Design, Footbaths, Group Bookings, Holiday Parties, Marshalltown Times Republican, Midwest Gaming, Native American Casino, Pedicures, Spa Manager, Stream Spa, Top Shelf, Travel Magazine, Winding Stream
Trackback URL: https://www.50pluslife.com/2009/12/09/winding-stream-spa-wins-awards/trackback/