December 29, 2009
"Free" $12,000 credit available to buy a new home
Why seniors should give serious thought to the "free" $12,000 credit available to buy a new home in selected areas now. But the reasons for acting soon go way beyond that.
….for a short period of time, Davenport Now is adding to the incentive for the purchase of a new home in selected Davenport areas. And for even the lowest cost Dan Dolan home in Davenport, that can mean another $5,000-plus.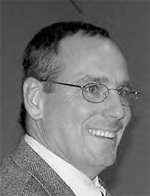 By Dan Dolan
Dan Dolan Homes
No, the $12,000 cited in the headline is not a typo. Yes, everyone knows of the $6,500 tax credit available to home buyers nationally. But for a short period of time, Davenport Now is adding to that incentive for the purchase of a new home in selected Davenport areas. And for even the lowest cost Dan Dolan home in Davenport, that can mean another $5,000-plus. The objective, of course, is to stimulate the local economy, provide additional jobs in the homebuilding industry and to contribute to Davenport's growth.
But to seniors, especially, that can mean a unique and significant opportunity to pocket some meaningful cash for doing something they may well be doing "down the road" anyway. Providing they act by April 30, 2010.
By way of illustration, we're estimating that a senior who buys a new $200,000 Dan Dolan town home in Davenport will pocket a total of some $12,500 or so from the combined incentives now being offered. And more expensive homes will receive even more from the Davenport incentive. Now those incentives come at a time when a little added cash can come in handy. Maybe grandma's old Victorian couch that looked so great in the former home just doesn't fit in as well in the new home and needs to be replaced. Or the appeal of viewing the Hawkeyes on a 50-inch HDTV could mean that a trip to a local TV store could be in order. Especially if the funds are coming from a tax credit somewhere and not out of one's own pocket.
But there's more…
The current incentives, therefore, are a good reason to act now rather than later when the incentives will no longer be available. After all, it takes a family a while to offset in savings what the immediate $12,000 in credits could make available near-instantly. But anyone watching the current political and financial news is sensitive to some other changes likely to be coming down the road soon. And they will not be favorable to home buying.
Consider the likely increase in home mortgage rates. Even for senior buyers not planning to finance their own new home, mortgage rates are important because they impact the number of potential buyers qualified to buy their existing home. As interest rates rise, fewer buyers can qualify for any given mortgage so selling a home takes longer and that usually means a lower profit on the sale.
Every mortgage banker that I talk to feels that mortgage rates will rise as inflation rears its ugly head. And current government deficit spending programs could well accelerate that trend. The message here is that taking action to buy that new housing now rather than down the road could put an additional $12,000 in your pocket and help you take advantage of current lower mortgage rates.
But there's even more…
A number of our recent senior buyers have used the reverse mortgage for purchase option that lets them free up much of the equity in their existing home while buying their new home for a single one-time down payment. Our own review of that option suggests that it represents an excellent approach for many buyers. But the size of the down payment is based on the age of the buyer, bank closing costs and the prevailing mortgage interest rate. The higher the rate, the higher the down payment. So as mortgage rates go up, buyers need to come up with more cash for the down payment. Again, acting now appears to be a better alternative than acting later—say a year or two down the road.
Price increases could be just around the corner
In the current environment of slower home sales and the financial turmoil the nation has experienced in the last year or so that seems like an unlikely scenario. And until we see some light at the end of the tunnel current prices may seem safe. However, anyone monitoring farmland prices in the area recently will note the high prices being quoted and those prices get reflected in what builders have to pay for their land to build on. No one that I know predicts lower new home prices for the Quad Cities area in the near future.
Yesterday was the best time to buy a new home
Visitors to my weekly open houses in the area have heard me repeat frequently that the best time to buy a new home was yesterday. The next best time is today. And with the current incentives being offered to new homebuyers—especially in Davenport—now is truly the best time to buy. Current incentives combined with prevailing low mortgage rates and the growing threat of inflation with rising home prices all suggest that seniors acting now to secure their retirement housing will benefit greatly from the current buying environment. Of course, we'll still be building "down the road" but we are confident that current favorable buying conditions will have become history.
Dan Dolan Homes are open weekends for your convenience in Davenport, Blue Grass, Muscatine, LeClaire and Clinton. Call me at 563-570-1460 for open times or visit with Don Gibeault at Northwest Circle Saturdays and Sundays 1 – 4 PM. Northwest Circle is located north of 53rd St. in Davenport across from Fareway Market.
Filed Under: Community, Finance, News
Tags: Couch, Davenport, Dolan, Economy, Good Reason, Grandma, Hawkeyes, Hdtv, Home Buyers, Homebuilding Industry, Illustration, Incentives, Local Tv, Objective, Opportunity, Period Of Time, Seniors, Short Period, Tax Credit, Tv Store
Trackback URL: https://www.50pluslife.com/2009/12/29/%e2%80%9cfree%e2%80%9d-12000-credit-available-to-buy-a-new-home/trackback/