December 29, 2009
Advantages of Advantage Plus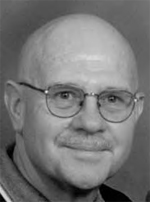 By Richard J. Schillig, CLU, ChFC, LUTCF
Independent Insurance and Financial Advisor
This New Year rings in another open enrollment season for Medicare Part C (Medicare Advantage) Plans, continuing until March 31. You may have heard me say earlier: I've done a complete turn-around with Medicare Advantage Plans since they were re-introduced a couple years ago. I am very much a supporter and believer in these very attractive plans. Let me tell you why I am a fan of the Medicare Advantage Plan.
First and foremost – several Advantage Plans are available at a $0 monthly premium. Now – many people ask this question, "How can any insurance company provide an insurance plan and not charge a premium?" That's a wonderful question. AND a very important question too.
An insurance company offering a $0 premium for an Advantage Plan, remember, is paid by Medicare. If our Medicare choice is an Advantage Plan with a $0 premium, we continue to pay our base Medicare premium of $96.40 per month. BUT, remember, when we elect a Medicare Advantage Plan, we no long have Medicare benefits. The insurance company issuing the Advantage Plan now implements the Medicare Plan…sooooooo, the Medicare system sends the $96.40 to the private insurance company to implement the Medicare program. AND add additional premium to the $96.40. Therefore those insurance companies, offering a $0 monthly premium to us as consumers, are receiving a premium or payment from Medicare and feel they do not need to charge an additional premium to the consumer. This is a biggie…. and this is an important area to consider.
Now – I do not recommend Advantage Plans only because of the $0 premium. I recommend Advantage Plans because, they IMPROVE the Medicare program. Benefits offered under these Advantage Plans are improved benefits over original medicare. What are the better benefits?
Preventive care is covered – Medicare does not cover preventive care. Further – Advantage Plans offer some vision, some dental, and some hearing benefit as routine coverage. Medicare will cover these areas IF there is an illness or disease.
Many Advantage Plans also include prescription drug coverage within the plan. When included at a $0 monthly premium, folks, my gosh, look at the savings every month. These are big items.
So if you are a Medicare beneficiary, or if you are helping someone who is now on Medicare – look at the terrific savings that could be generated from these plans. In these tough economic times, if you are on Medicare and concerned with today's economy, these plans may be helpful for you.
Folks, if you have aging parents having a more challenging income concern during this economy, suggest to them or investigate for them the benefits of Medicare Part C – the Advantage Plan.
Please call us anytime for additional details.
Filed Under: Finance, Retirement
Tags: Advantage Plan, Attractive Plans, Biggie, Clu Chfc, Independent Insurance, Insurance Companies, Insurance Plan, Lutcf, Medicare, Medicare Benefits, Medicare Choice, Medicare Part C, Medicare Plan, Medicare Plans, Medicare Program, Medicare System, Open Enrollment Season, Preventive Care, Private Insurance Company, Schillig
Trackback URL: https://www.50pluslife.com/2009/12/29/advantages-of-advantage-plus/trackback/