December 29, 2009
The Positive Effects of Owning a Pet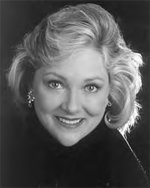 By Becky Lee Hinton
Director of Marketing
The Fountains Senior Living Community
Can Lassie help you to live longer? Is it possible that Fluffy can help you to lower your cholesterol and your blood pressure? The answer is a resounding YES!
Scientists and medical doctors have studied how owning and handling pets significantly benefit health, and not just for the young but also for the young at heart. Pets may actually help their elderly owners live longer, healthier and more enjoyable lives.
The Journal of the American Geriatrics Society published several studies that explored the complex ways animals affect human emotions and physiology. A 1999 study demonstrated that seniors who have and care for pets have better physical health and mental well being than their peers who do not. They are more active, cope with stress better and have better overall health. A1997 study showed that senior pet owners had significantly lower blood pressure overall than their contemporaries without pets. Yet another study proved that residents of an experimental senior community that made many inside and outside pets available to residents had a 15 percent lower mortality rate than a traditional nursing home over a period of 5 years.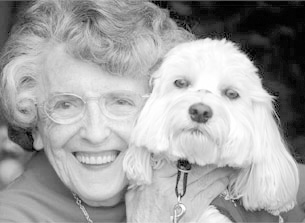 How do our furry friends accomplish all of this for us? There are several theories as to the whys and wherefores. First of all, pets need us to care for them. They need to be walked, fed, watered, and groomed. They encourage us to play with them and to pet them. Walking a dog or changing kitty litter or any other activity associated with the care of a pet can benefit the cardiovascular system and help keep joints limber and flexible. Pets also provide some companionship and physical contact and act as a buffer against isolation. They provide a support system of sorts for those who have none. One of the less tangible benefits is that pets help us combat depression, a very common illness in the elderly. The responsibility of caring for an animal boosts self esteem and gives the owner a sense of purpose and a reason to get up in the morning. Pets encourage seniors to stick to regular routines, regular meals and regular exercise, which motivate the senior to eat and sleep regularly as well. The love given from the pet is unconditional and they are always happy to see you. Pets are beloved and enrich our lives.
Other studies suggest that pet owners have a higher and faster rate of recovery from cancer and heart attack.
At The Fountains Senior Living Community, we recognize the importance of companion animals and we welcome them happily.

Becky Lee hinton is the Director of Marketing at The Fountains Senior Living Community in Bettendorf. To schedule your personal tour and lunch, please call Becky at (563) 332-5775.
Filed Under: Health & Wellness
Tags: American Geriatrics Society, Becky Lee, Cardiovascular System, Companionship, Contemporaries, Cope With Stress, Enjoyable Lives, Fountains, Furry Friends, Human Emotions, Journal Of The American Geriatrics Society, Kitty Litter, Lower Blood Pressure, Medical Doctors, Mortality Rate, Pet Owners, Physical Health, Tangible Benefits, Whys, Young At Heart
Trackback URL: https://www.50pluslife.com/2009/12/29/the-positive-effects-of-owning-a-pet/trackback/